Saturn Sky Red Line
The Saturn Sky is a two-seater convertible that was built on the Kappa platform. The nameplate spans a single generation that  launched for the 2007 model year and was discontinued in after the 2010 model year.
Saturn Sky Red Line Quick Facts

| | |
| --- | --- |
| Model Years | 2007 – 2010 |
| Assembly Location | Wilmington Assembly Plant, Delaware, USA |
| Body Style(s) | Convertible |
| Layout | Front-Engined, Longitudinal |
| Engine(s) | Turbo 2.0 LNF I4 |
| Transmission(s) | Aisin AR5 5-Speed Manual, GM 54L0-E 5-Speed Auto |
| Drive Wheels | Rear-Wheel-Drive |
| Availability | U.S.A., Canada |
| Predecessor | – |
| Successor | – |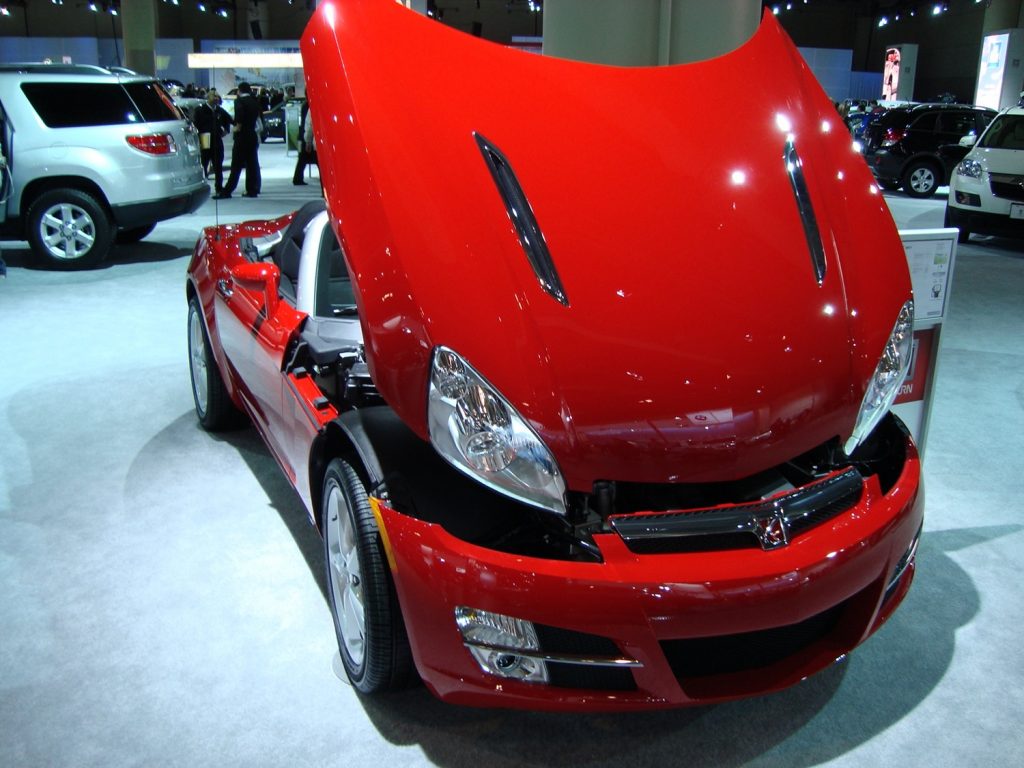 First Generation
The Saturn Sky debuted in 2006, and the automaker introduced a Red Line model variant on April 11th, 2006. Like the Sky model it is based off of, the Sky Red Line entered the market as a 2007 model year vehicle, and was discontinued after the 2010 model year. Roughly 35,000 units were built during this time.
While the base Saturn Sky offered a naturally aspirated 2.4-liter inline four-cylinder engine, dubbed the LE5, the Sky Red Line spruced things up with a turbocharged four-banger. Designated by the LNF engine code, the boosted engine had a stout output of 260 horsepower and 260 pound-feet of torque, which was enough to propel the two-seater from zero to sixty miles in nearly five seconds flat; 5.2 with an automatic transmission, to be exact. All in all, the convertible was well-received, with reviewers likening it to a domestic Mazda Miata, though it was never really a sales success.
As mentioned, the Saturn Sky Red Line rode on the Kappa platform, which means it shares the same underpinnings as the Pontiac Solstice GXP, Opel GT, and Daewoo G2X Turbo.
First-Gen Saturn Sky Red Line Model Year Availability

| Model | Comments |
| --- | --- |
| 2007 Saturn Sky Red Line | First model year |
| 2008 Saturn Sky Red Line | Second model year |
| 2009 Saturn Sky Red Line | Third model year |
| 2010 Saturn Sky Red Line | Final model year |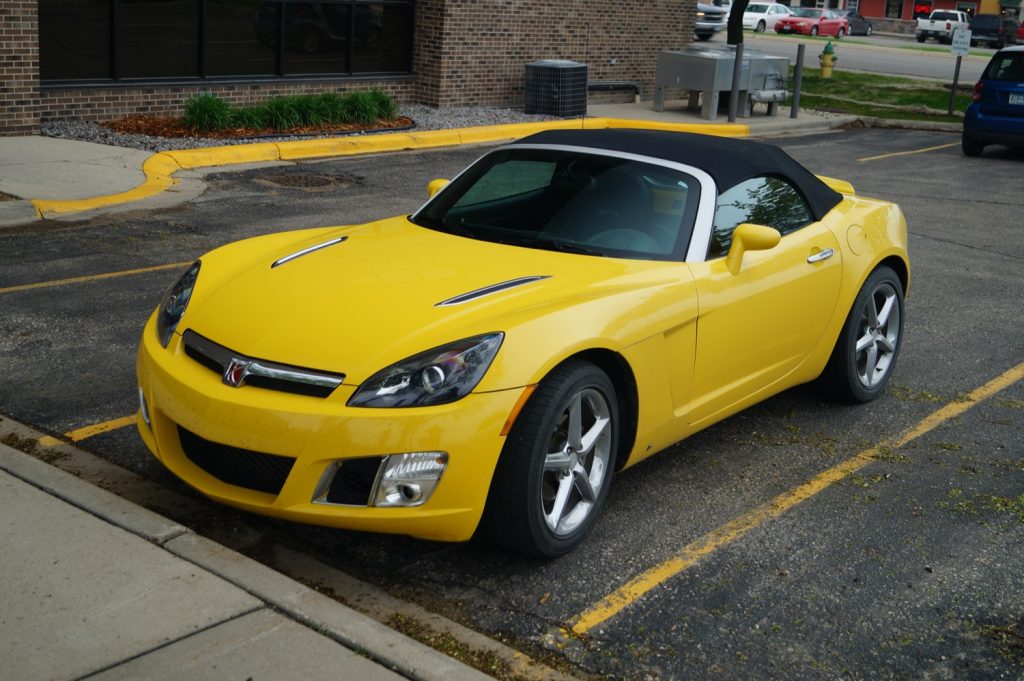 Discontinuation
As mentioned, the Saturn Sky Red Line was only produced from the 2007 to 2010 model years, just like the base Saturn Sky. The primary reason for the cancellation was Penske Automotive's inability to secure a potential manufacturer for future Saturn products, as the deal between Penske and The General stipulated that GM had to produce three Saturn models for the next three years. Since Penske couldn't make the deal happen. Due to the stipulations in the government bailout following GM's bankruptcy, the automaker was forced to end the Saturn brand altogether, as well as Pontiac and Hummer, which also resulted in the closure of GM's Lordstown assembly plant in 2009.
Gallery
Discussion
Discuss the Saturn Sky Red Line in our Saturn forum.
Saturn Sky News
22

Low rate of thermal events found.

6

A very big engine for a very little car.