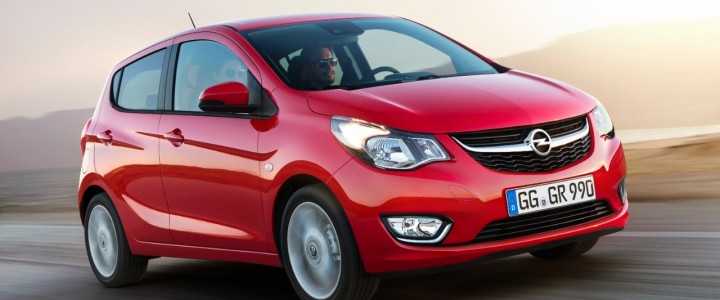 Opel Karl
The Opel Karl is a city car from General Motors' Opel brand that spans a single generation. The vehicle serves as Opel's entry model, replacing the Agila in the lineup.
The first-generation Opel Karl made its public debut at the 2015 Geneva Motor Show in March of 2015. The car is built in South Korea by Opel parent firm General Motors, shares its platform with the second-generation Chevrolet Spark. The first model year of the Opel Karl is 2015.
In continental Europe, the vehicle is marketed as the Karl, named after the oldest son — Carl — of Opel founder Adam Opel. In the United Kingdom, the vehicle is marketed as the Vauxhall Viva. The Karl replaced the Agila in the Opel family.
More information on the first-generation Opel Karl.