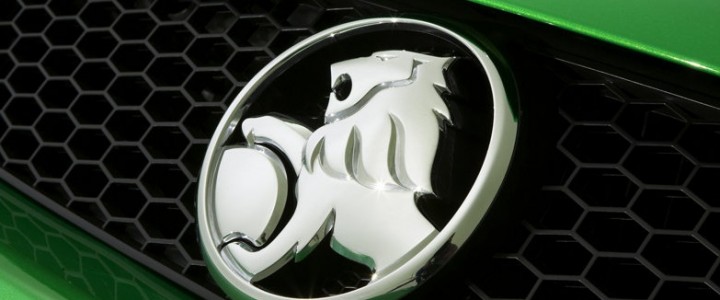 2018 Holden Commodore
The 2018 Holden Commodore will be a completely new vehicle, arriving after Holden manufacturing ceases in late 2017. We expect the 2018 Commodore to move to a front-wheel drive layout and no long offer a V8 powertrain.
The following is speculative and unconfirmed information about the 2018 Holden Commodore. This page is a continuous work-in-progress and will be updated on a regular basis as we await official details from General Motors and Holden.
If you notice any inaccuracies about the information provided, have recommendations, or suggestions to share, please let us know here.
Following the closure of Holden's manufacturing operations, the entire brand will shift to an import-oriented lineup. Vehicles will be sourced from around the globe, with major ties to General Motors' Opel division. We expect the 2018 Holden Commodore to be closely related to the upcoming 2017 Opel Insignia. Major highlights likely include:
A front-wheel drive platform, likely General Motors' P2XX platform.
Four-cylinder and V6 engine options. A V8 engine will not be offered.
Australian-specific design and handling characteristics.
The 2018 Holden Commodore will likely be based on the 2017 Opel Insignia and, subsequently, the 2017 Buick LaCrosse. Opel has commented on the next iteration of Insignia, stating the vehicle will take many design cues from the Opel Monza show car. However, Holden and Opel have both stated the 2018 Commodore will not be a carbon-copy of any global product. Expect Holden designers to play a major part in creating a brand-specific identity.
General Motors has confirmed the concept of a V8-powered sedan will not continue past the current VF-generation of Holden Commodore. Therefore, we expect a potent V6 engine offering to replace the V8 option, likely with forced induction. Expect the 2018 Commodore to offer fuel efficient four-cylinder engines sourced from other GM-branded vehicles across the globe.
An eight-speed automatic is likely, while a manual-gearbox option could remain for certain trim variants of the 2018 Commodore.
It's possible the 2018 Holden Commodore will ride on General Motors' global E2XX platform, developed to replace Epsilon 2. The E2XX platform is highly flexible and lightweight, and should produce immense weight savings from the current Zeta-platform based VF Commodore. The platform supports front-wheel and all-wheel drive layouts, and a wide range of four-cylinder and V6 applications.
The most likely platform for the 2018 Holden Commodore is General Motors' global P2XX platform. P2XX has been derived from the E2XX platform to support premium full-size sedan applications. The P2XX platform supports front- and all-wheel drive applications, four-wheel independent suspension and premium level driving dynamics.
Holden has confirmed it will engineer and tune the 2018 Commodore at the company's Lang Lang proving ground to ensure the vehicle is suited for Australian driving conditions and tastes.
While the 2017 Opel Insignia will likely debut sometime in 2016, the next-generation Holden Commodore will most likely debut towards the end of the 2017 model year. We expect Holden to produce the current VF Commodore until the near end of 2017 when its manufacturing division will shut down.
This section not yet available. We will update it when we know more about the 2018 Commodore.
2018 Commodore pictures not yet available. We will update it when we know more about the 2018 Commodore.