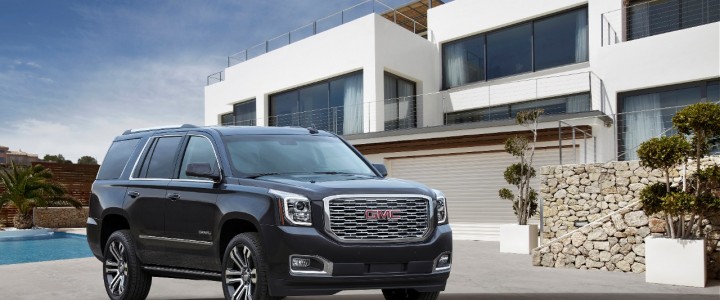 2018 GMC Yukon Denali
The 2018 GMC Yukon Denali and 2018 GMC Yukon XL Denali get a few minor changes and updates.
Changes, Updates, New Features
The 2018 GMC Yukon Denali gets the following changes, updates and new features:
One or two new exterior colors (expected; unconfirmed)
Introduction of the new 10L80 GM 10-speed automatic transmission with a wider 7.39 overall gear ratio spread over the Yukon Denali's previous 8-speed transmission enables lower numerical top gear ratio, great efficiency, greater refinement with world-class shift smoothness, responsiveness and quietness.
Introduction of new sculpted grille that offers a unique appearance as well as improved airflow to the radiator
Introduction of new Mastique Ash real wood trim
Body Styles
The 2018 GMC Yukon Denali continues to be offered as a full-size four-door SUV and extended-length full-size four-door SUV for the Yukon XL Denali.
Platform
Like all fourth-generation units of the GMC Yukon, the 2018 Yukon Denali continues to ride on GM's GMT K2 platform shared with the Chevrolet Tahoe, Chevrolet Suburban, and Cadillac Escalade. The same basic architecture is also used by the Chevrolet Silverado and GMC Sierra.