2019 GMC Sierra CarbonPro Carbon Fiber Box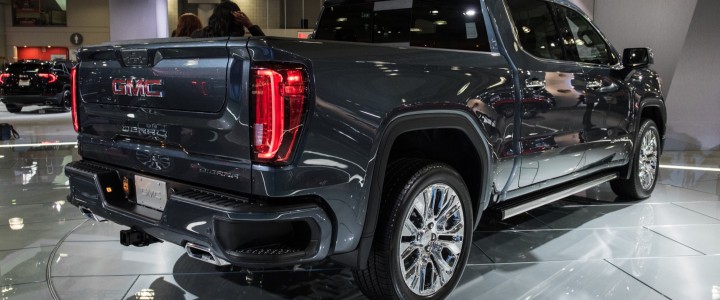 2019 GMC Sierra CarbonPro Carbon Fiber Box
The 2019 GMC Sierra introduces CarbonPro – a carbon fiber pickup box developed to increase durability, efficiency and functionality of the truck, while also offering best-in-class dent, scratch and corrosion resistance.
A GMC exclusive and an industry first, the Sierra's carbon fiber box is the toughest pickup box GMC has ever made in the 116 years of GMC pickup trucks, according to GMC head Duncan Aldred.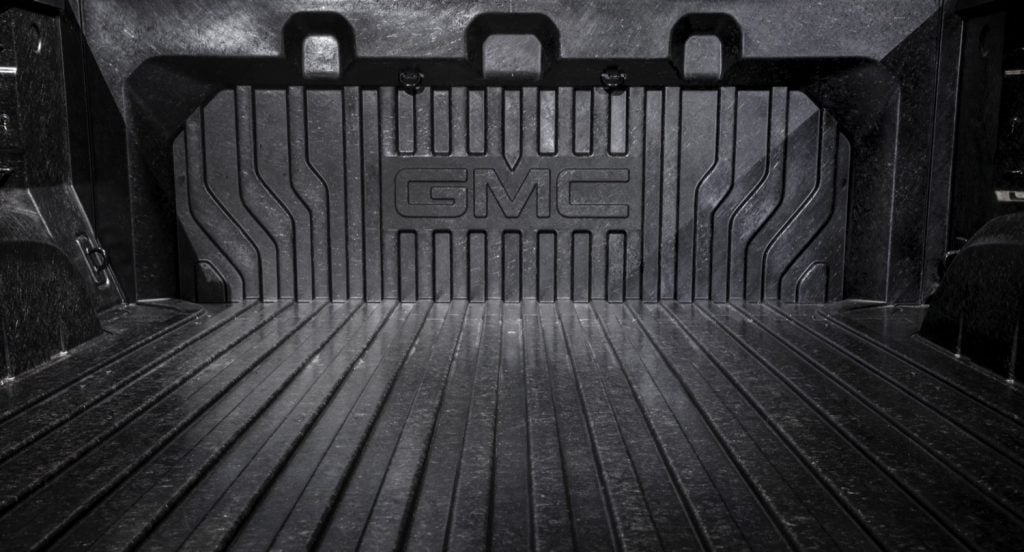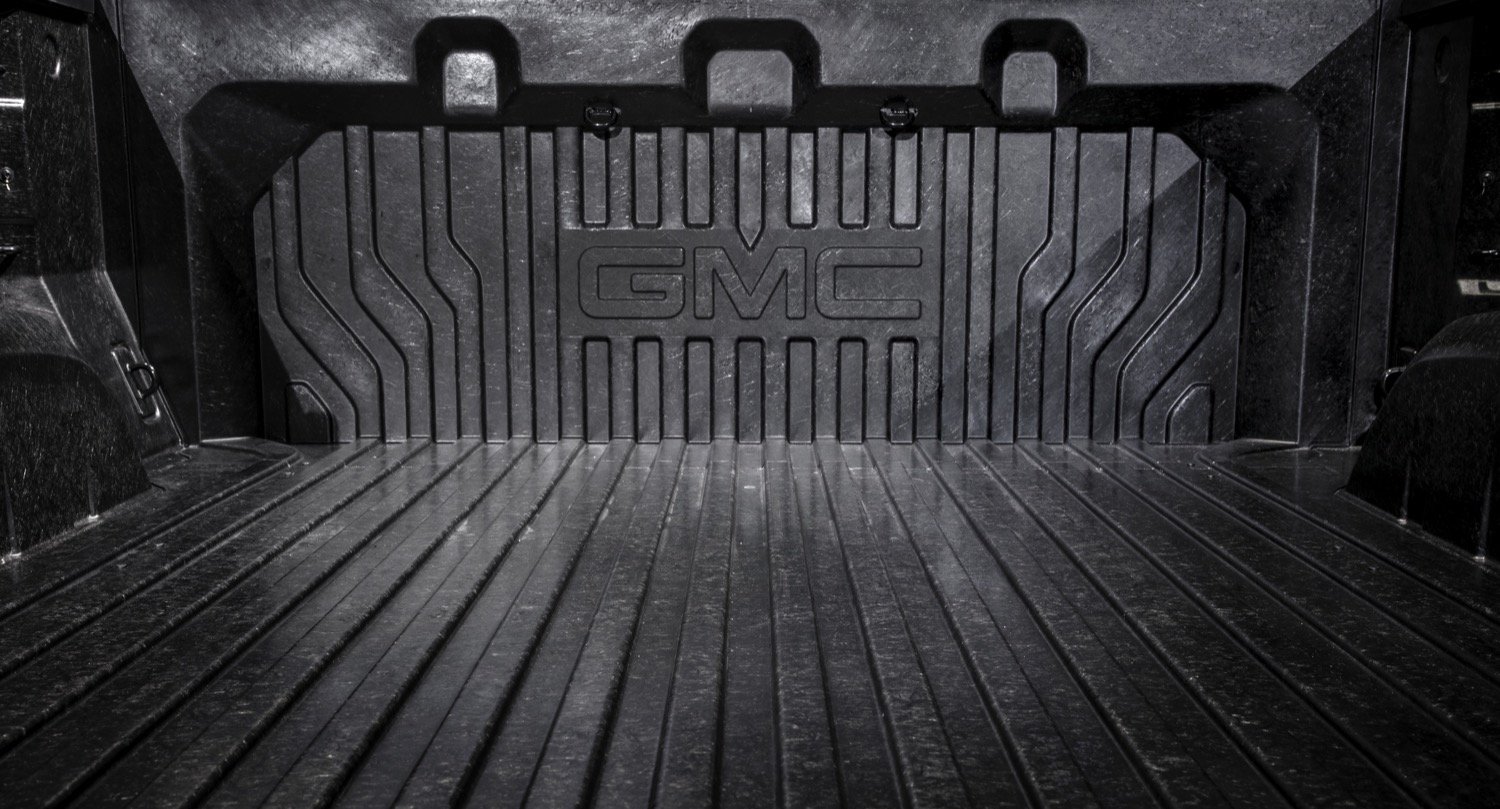 Materials & Construction
The Sierra's CarbonPro carbon fiber box replaces the standard steel inner panels and floor with a lightweight, purpose-designed carbon fiber composite called Carbon-Fiber Reinforced Plastic (CFRP).
The box uses a 1-inch composite carbon-fiber thread, with CFRP sheets being molded to allow the plastic to bond and lock with the carbon fiber. The process happens in just one minute. In other words, it's not a pure carbon fiber weave, which is rather clear upon closer inspection.
The trucks' fenders, meanwhile, continue being made of steel.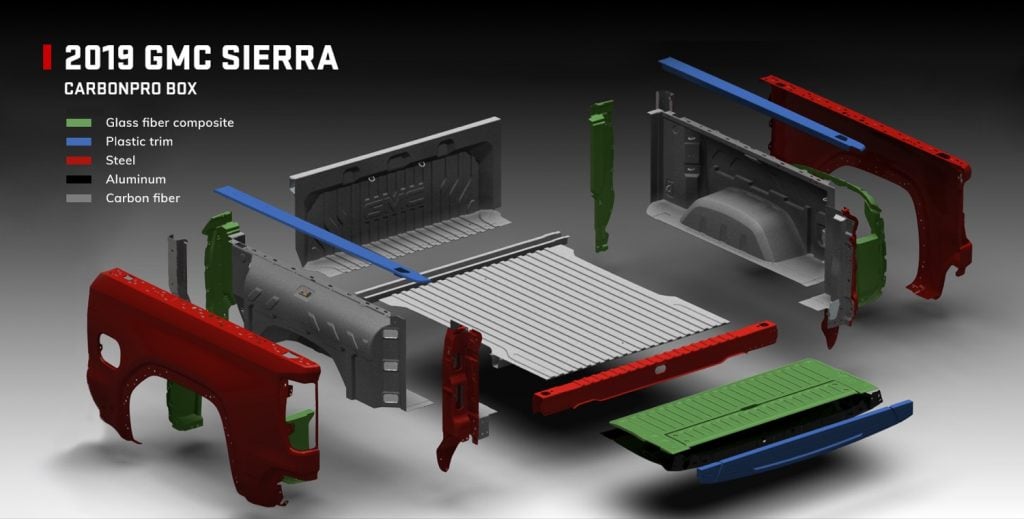 Benefits & Advantages
The carbon fiber box in the 2019 Sierra has the following advantages:
Best-in-class dent, scratch and corrosion resistance
Weight savings of is 62 pounds (28 kg) over the steel box version in the 2019 Sierra
GMC believes the material will absorb dents more easily and resist corrosion better. As such, the days of a bed liner could be behind owners that opt for the CarbonPro, which also shaves 62 pounds over a regular steel bed.
Availability
It's currently not known what GM RPO code the CarbonPro carbon fiber box will be assigned. It will be available (optional) on the following 2019 Sierra 1500 models:
The CarbonPro bed won't be available for the fall 2018 launch of the 2019 Sierra. It will be available later on in the 2019 model year.
It's not known if the feature will be available on other models of the 2019 Sierra. We will update this section with more information as it becomes available.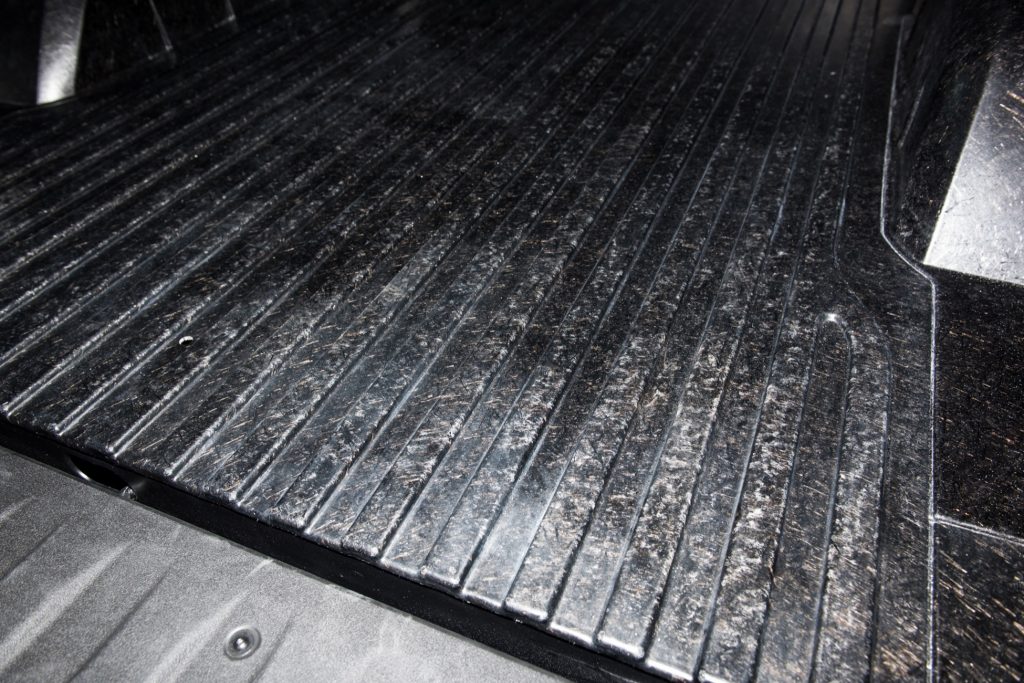 Pricing
It is currently unknown how much of a premium the CarbonPro carbon fiber box will have over a traditional steel box on the 2019 Sierra. We will find out when GMC releases pricing for the 2019 Sierra, and will update this section accordingly.
Marketing
Though marketing campaigns for the carbon fiber fox have not yet commenced, the development of the CarbonPro did lead GMC's corporate cousin, Chevrolet, to create the infamous toolbox test ad campaign.
2019 GMC Sierra 1500 Photo Gallery