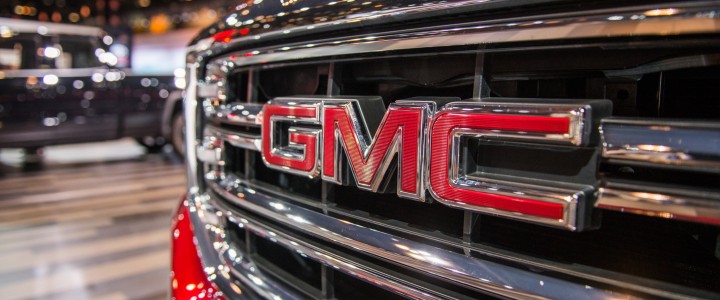 GMC Graphyte
Graphyte is believed to be the name of an upcoming subcompact crossover from General Motors' GMC brand.
Following is speculative and unconfirmed information about the GMC Graphyte. This page is a continuous work-in-progress and will be updated on a regular basis as we await official details from General Motors and GMC.
If you notice any inaccuracies about the information provided, have recommendations, or suggestions to share, please let us know here.
Evidence
Over the last few years, General Motors has been actively pursuing registration of the Graphyte name with the Untied States Patent and Trademark Office. Most recently, the automaker filed a trademark application on January 5, 2016 for the term Graphyte in the goods and service category of "motor land vehicles, namely, trucks and sport utility vehicles".
In addition, several General Motors executives have been pushing for a subcompact crossover from GMC. Specifically, Buick-GMC chief Duncan Aldred has gone on record in saying that it's vital for GMC to have a subcompact crossover.
Aldred said he sees a future GMC subcompact CUV doing battle with the likes of the Jeep Renegade, while not overlapping with the Buick Encore in the slightest, likely with unique sheetmetal for a more rugged design.
Expectations
Following are our expectations the GMC Graphyte to be a subcompact crossover:
Based on GM's new G2XX platform that replaces Gamma 2, shared with the:

Second-generation Buick Encore/Opel-Vauxhall Mokka
Second-generation Chevrolet Trax/Tracker

Rugged and bold exterior design
Competent off-road ability
Two-row, five-passenger seating configuration
Powered by a turbo-charged four-cylinder engine, most likely GM's new 1.4L Turbo LE2
GMC Granite
We do not expect the GMC Graphyte to resemble the GMC Granite concept. Introduced in 2010, the Granite was a compact tall hatch that was originally slated to be a Pontiac. After the Pontiac brand was shuttered during GM's bankruptcy, the vehicle reportedly received a new face and was pushed out the door as a GMC.
Instead, we expect the Graphyte to look like a proper subcompact crossover with rugged and bold design elements.
Competitors
If what we expect about the GMC Graphyte is true, then its primary rival — based on vehicle capability and presence — would be the Jeep Renegade.
Other GMC Graphyte rivals in the subcompact crossover size class would include:
Honda HR-V
Nissan Juke
Chevrolet Trax
Buick Encore