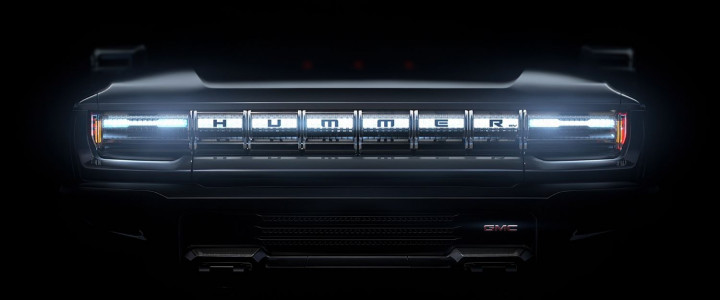 GMC Hummer EV
The GMC Hummer EV is an upcoming range of battery-electric vehicles – a full-size pickup truck and a full-size SUV. The models will branded as GMCs and will be sold at GMC dealerships, rather than being a standalone brand like Hummer was previously.
Body Styles
The GMC Hummer EV will end up being two distinct vehicles:
The GMC Hummer EV SUT (Sport Utility Truck) – a full-size / large pickup truck roughly the size of the GMC Sierra 1500
The GMC Hummer EV SUV  – a full-size / large pickup truck roughly the size of the GMC Yukon
The pickup truck will feature a removable roof, along with several other novel features previously not found on GMC models.
Performance
According to GM, the GMC Hummer EV will be offered with one, two or three electric motors – depending on model. The range-topping model will have an output of over 1,000 horsepower and 11,500 pound-feet of torque (explained here), while being able to accelerate from 0-60 mph in just three seconds. Additionally, GM claims that the truck will provide "incredible on- and off-road capability."
In a presentation in February 2020, GM President, Mark Reuss, also stated that the vehicle will be "the best" electric pickup on the market.
The GMC Hummer EV will be one of the first vehicles to utilize GM's Ultium platform, including Ultium Battery Technology and Ultium Drive Technology.
Potential Military Variant
In July 2020, GM Authority reported that GM might offer a military variant of the GMC Hummer EV, if such a need were to arise from the army.
Platform
The Hummer EV will ride on GM's BT1 platform, which is a variant of the body-on-frame GM T1 platform that underpins GM's full-size pickup trucks (Chevrolet Silverado and GMC Sierra) and SUVs (Chevrolet Tahoe and Chevrolet Suburban, GMC Yukon, Cadillac Escalade).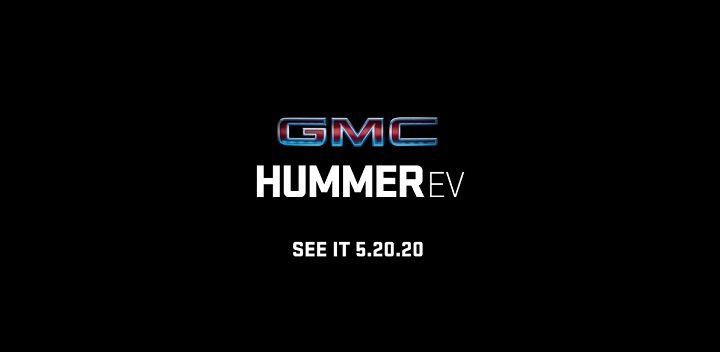 Marketing
GM teased the upcoming GMC Hummer EV with two ads during the Super Bowl LIV (2020 calendar year). The spots star NBA legend LeBron James, and can be seen here:
Reveal
The GMC Hummer EV pickup was initially scheduled to be revealed on May 20th, 2020. However, that reveal was delayed due to the COVID-19 pandemic.

Availability
The very first units of the GMC Hummer EV pickup are expected begin to arrive at dealers in the fall of 2021 as 2022 model year vehicles. The SUV will arrive about a year later.
It's expected that the vehicles will only be available in North America and perhaps in the Middle East – the markets where GMC currently does business. However, it's worth noting that GM could choose to expand the footprint of the GMC brand outside of those markets, if it so chooses, and the GMC Hummer EV models present a solid opportunity to do so.
Pricing
Pricing information is not available as of this writing. However, it's expected that the GMC Hummer EV pickup will start in the $60,000 range.
Production
As stated, the GMC Hummer EV will be produced at the GM Detroit-Hamtramck Assembly plant in Michigan, USA.
Discussion
Discuss the GMC Hummer EV in our GMC forum.
News
Follow our coverage of GMC Hummer EV news.
2020 GMC Hummer EV Photos
GMC Hummer EV News
13

The onboard power source will be available on both Hummer variants.

10

This sketch was completed by lead GM exterior designer Brian Malczewski.