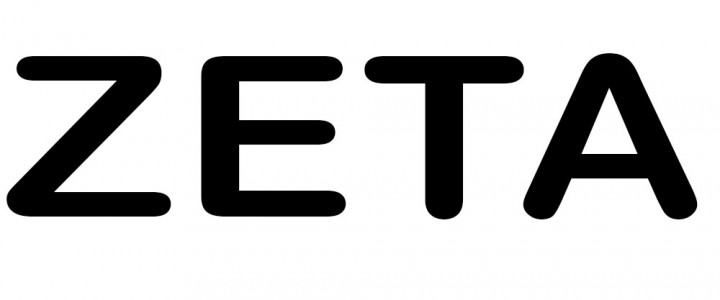 GM Zeta Vehicle Platform
Zeta is the name of a General Motors vehicle architecture engineered to underpin mid-size and full-size rear-wheel-drive vehicles. The platform is also referred to as "Global RWD Architecture". Zeta was first introduced in 2006 and will be discontinued in 2017.
Overview
Manufacturer
General Motors
Also called
Global RWD Architecture
Production
2006-2017
Body / Chassis / Configuration
Driveline
Longitudinal, front-engine, RWD or AWD
Size class
Mid-Size and Full-Size
Vehicle type
Passenger cars
Body styles
2-door coupe
2-door convertible
2-door coupe utility
4-door sedan (mid-size and full-size)
5-door station wagon
Chronology
Predecessor
GM B, BM V, GM F platforms
Successor
GM Alpha, GM E2XX (unconfirmed)
Developed by GM's Australian arm, Holden, the GM Zeta platform replaced various vehicle architectures. In serving as the basis of the VE generation Holden Commodore, the Zeta platform replaced GM's V platform in Australia as well as the F and B platforms in North America.
All vehicles based on the Zeta platform are manufactured in Australia by GM-Holden with the exception of the Chevrolet Camaro. The Camaro is the only Zeta-based vehicle to be produced in North America. Zeta-based vehicles manufactured in Australia are exported to various global markets.
| Vehicle | Exported From | Exported To |
| --- | --- | --- |
| Pontiac G8 | Australia | North America |
| Chevrolet SS Performance Sedan | Australia | USA |
| Vauxhall VXR8 | Australia | United Kingdom |
| Buick Park Avenue (Holden WM Stateman/Caprice) | Australia | China (CKD) |
The Zeta platform will be discontinued at the end of 2017 as it is replaced by other, more modern architectures.
The Zeta platform was developed in Australia by GM's subsidiary, Holden. The development of the Zeta platform came after GM's European subsidiary, Opel, announced plans to discontinue the Opel Omega, on which the Commodore VT-VZ was based. As such, the goal of the Zeta architecture was to replace the aging V-body platform and serve as the basis for the Holden Commodore VE and its eventual replacement, the Holden Commodore VF.
Initial development of the Commodore VE was completed by July 2004 at an approximate cost of $1 billion AUD. The first testing vehicles riding on the platform were released later that year.
Shortly after this, General Motors global engineering and product development was impressed by the VE Commodore and began exploring ways in which it could use the underlying architecture for future products for various global markets. The majority of these product plans were canceled during the financial crisis and GM's subsequent bankruptcy in 2009. However, the decision to use Zeta as the basis for the fifth-generation Chevrolet Camaro was solidified and moved forward.
The Zeta platform received a revision with the introduction of the 2014 Holden VF Commodore and the Chevrolet SS in 2013.
Notable features of the Zeta platform include:
Rear-wheel drive standard with support for all-wheel drive
Longitudinal engine placement with the engine mounted behind the front axle for optimal weight distribution
High flexibility to accommodate various body styles, wheelbase lengths, ride heights, windshield rakes, and roof lines
Fully independent suspension system, with a MacPherson strut and dual ball joint lower A-arm in the front and four-link independent in the rear
The Zeta platform underpins vehicles with the following body styles:
| Body Style | Vehicle(s) |
| --- | --- |
| 2-door coupe | Chevrolet Camaro Coupe |
| 2-door convertible | Chevrolet Camaro Convertible |
| 2-door coupe utility | Holden Ute |
| 4-door sedan (mid-size) | Holden Commodore, Chevrolet SS Performance Sedan, Vauxhal VXR8, Pontiac G8 |
| 4-door sedan (full-size) | Holden Caprice/Statesmen, Chevrolet Caprice PPV |
| 5-door station wagon | Holden Commodore Sportwagon |
The Zeta platform supports GM six- and eight-cylinder engines.
Previous
2006-2013 Holden Commodore VE
2007-2012 Bitter Vero & Bitter Vero Sport
2006-2013 HSV E Series
2007-2013 Vauxhall VXR8
2007-2011 Chevrolet Lumina (Arabia)
2008-2009 Pontiac G8
2006/2010 Chevrolet Omega
2006-2013 Holden WM Statesman/Caprice
2008-2010 Daewoo Veritas
2007-2012 Buick Park Avenue (China)
2006-2013 HSV E-Series Grange
Current
2014-Present Holden Commodore VF / Chevrolet SS/ HSV F Series
2007-Present Holden Ute
2014-Present Holden WN Caprice
2007-Prsent Chevrolet Caprice (Arabia)
2014-Present HSV F-Series Grange
2010-2015 Chevrolet Camaro
2011-Present Chevrolet Caprice PPV
GM Zeta Platform Vitals

| | |
| --- | --- |
| Construction | Unibody Galvanized Steel |
| Size | Mid-size and Full-size |
| Supported vehicle type | Passenger car |
| Driveline layout | Longitudinal, front-engine, RWD or AWD |
| Predecessor (Holden Commodore) | GM V Platform |
| Predecessor (Chevrolet Camaro) | GM F Platform |
| Predecessor (Chevrolet Caprice) | GM B Platform |
| Successor (Chevrolet Camaro) | GM Alpha |
| Successor (Commodore, Caprice) | Unknown |
General Motors will discontinue the Zeta platform by the end of calendar year 2017. The platform's discontinuation will coincide with the winding down of GM-Holden manufacturing operations in Australia.
Vehicles that utilized the Zeta platform will be moved to other GM vehicle architectures, with some of the vehicles, such as the 2016 Chevy Camaro, moving to GM's new Alpha platform. Other Zeta-based vehicles, however, may not move to the Alpha platform. This specifically includes the Holden Commodore, Caprice, and Ute — which could move to variants of GM's Epsilon platform or its successor — the E2XX platform.