GM Theta Vehicle Platform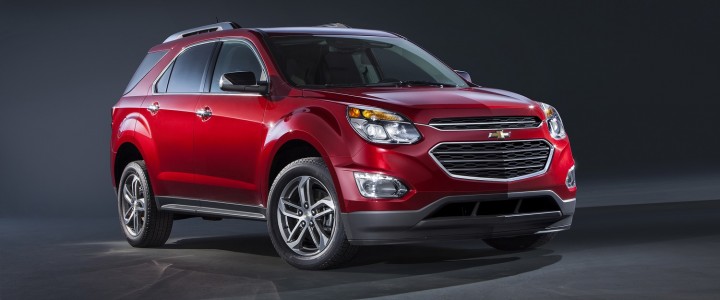 GM Theta Vehicle Platform
Theta is the name of a General Motors vehicle architecture designed to underpin compact and midsize crossovers (CUVs). The platform made its debut in 2002 with the Saturn Vue and was later used for the Chevrolet Equinox, Captiva, and other models.
Engineering for the Theta platform was mostly performed in Korea by GM Daewoo/GM Korea as well as by Opel in Germany.
Theta was GM's first crossover architecture. It is expected to be replaced by the D2XX vehicle architecture that is set to underpin the third-generation 2017 Chevy Equinox, among other vehicles.
The Theta platform has several notable elements, including:
Front, transversely-mounted engine placement
Front-wheel drive with support for all-wheel drive
Four-wheel independent suspension system
Support for four- and six-cylinder engines
Support for short and long wheelbase variants
Support for premium/luxury variants
General Motors created a variant of the Theta architecture to be used for premium/luxury crossovers. Known as Theta Premium, the variant of the Theta architecture was used on the 2010-2015 Cadillac SRX and 2011 Saab 9-4X.
According to some reports, Theta Premium is a combination of Theta and Epsilon 2 architectures. As such, the platform is sometimes referred to as Theta-Epsilon (GMT166).
Despite its "premium" nature, the platform still uses a transverse engine layout and vehicles based on it are available in front-wheel drive form. The "premium" nature of the platform is said to be its ability to support larger vehicles that the standard Theta architecture.
GM Theta Platform Vitals

| | |
| --- | --- |
| TYPE: | UNIBODY WELDED STEEL BODY |
| SIZE: | COMPACT (SHORT WHEELBASE) OR MIDSIZE (LONG WHEELBASE) |
| SUPPORTED VEHICLE TYPE: | CROSSOVER/CUV |
| LAYOUT: | FRONT-ENGINE, FWD OR AWD |
| POWERPLANT LAYOUT: | TRANSVERSE |
| PREDECESSOR: | NONE |
| SUCCESSOR: | D2XX (FOR COMPACT APPLICATIONS) |
The Theta platform supports a range of GM four- and six-cylinder engines, including:
2.0 VCDi
2.4L Ecotec & variants
3.2L High Feature V6
3.5L "high value"
Short Wheelbase
2002-2007 Saturn Vue
2006-2015 Opel Antara and rebadges, including:

2006-2011 Daewoo Winstorm MaXX
2006-present Chevrolet Captiva Sport
2008-2010 Saturn Vue
2008-2010 GMC Terrain (Middle East)
2006-2008 Holden Captiva Maxx
2009-2016 Holden Captiva 5

2006-2016 Chevrolet Captiva and rabadges, including:

2006-2011 Daewoo Winstorm
2006-present Holden Captiva 7
Long wheelbase
2005-2009 Chevrolet Equinox
2006-2009 Pontiac Torrent
2010-2016 Chevrolet Equinox
2010-2016 GMC Terrain
2007-2009 Suzuki XL7
Theta Premium
2010-2015 Cadillac SRX
2011 Saab 9-4X
Concepts