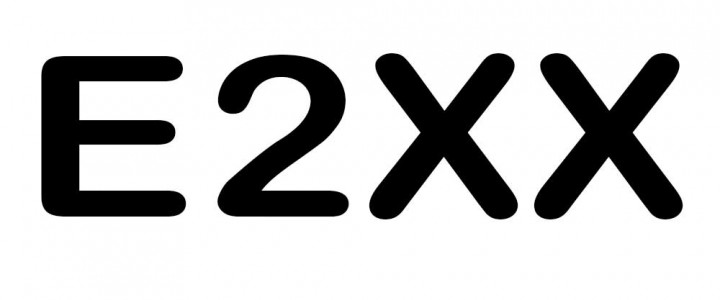 GM E2 Vehicle Platform
E2 is the name of a General Motors vehicle architecture designed to underpin midsize and full-size vehicles. It succeeds the Epsilon 2 architecture and represents a "fork" in the Epsilon 2 platform, with top priorities behind E2 being decreased vehicle weight and increased vehicle size, world-class safety, technologies, and driving dynamics.
The E2 platform is believed to have served as the basis for the C1 platform that underpins larger crossovers/CUVs.
Vehicles built on the E2 platform carry internal project codes E2XX, with the trailing Xs denoting brand and vehicle type. As such, the E2 platform is sometimes referred to as E2XX.
E2 Platform Vitals

| | |
| --- | --- |
| Type: | unibody welded steel |
| Size: | midsize and full-size |
| Supported vehicle type: | car, crossover/cuv |
| Layout: | front-engine, front or all-wheel drive |
| Powerplant layout: | transverse |
| Predecessor: | Epsilon/Epsilon 2 |
| Successor: | currently none |
Engines
E2XX supports a range of GM's four- and six-cylinder Ecotec engines.