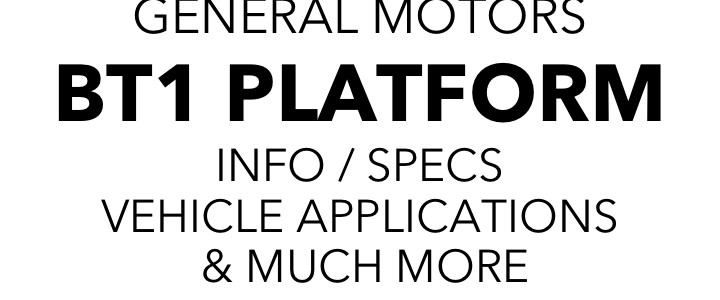 GM BT1 Vehicle Platform
The BT1 platform, otherwise known as BT1, is a GM vehicle platform designed for electric pickup trucks and SUVs. It underpins pickup trucks and SUVs from three GM brands, including Chevrolet, Cadillac, and GMC, including GMC-branded Hummer models.
Names:
GM BT1 platform, BT1, BT1XX
Predecessor:
none
Successor:
currently none
Type:
Ultibody (body on battery)
Supported vehicle type:
Large pickup truck, large SUV
Layout:
Skateboard style
Powertrain type:
battery electric, single, dual or triple motor
Debut date:
2020 calendar year
On sale date:
2021 calendar year as 2022 model year
Vehicles
Chevrolet:
Silverado EV, Tahoe EV, Suburban EV
GMC:
Hummer EV Pickup, Hummer EV SUV, Sierra EV
Cadillac:
Escalade IQ, Escalade IQ L
Buick:
none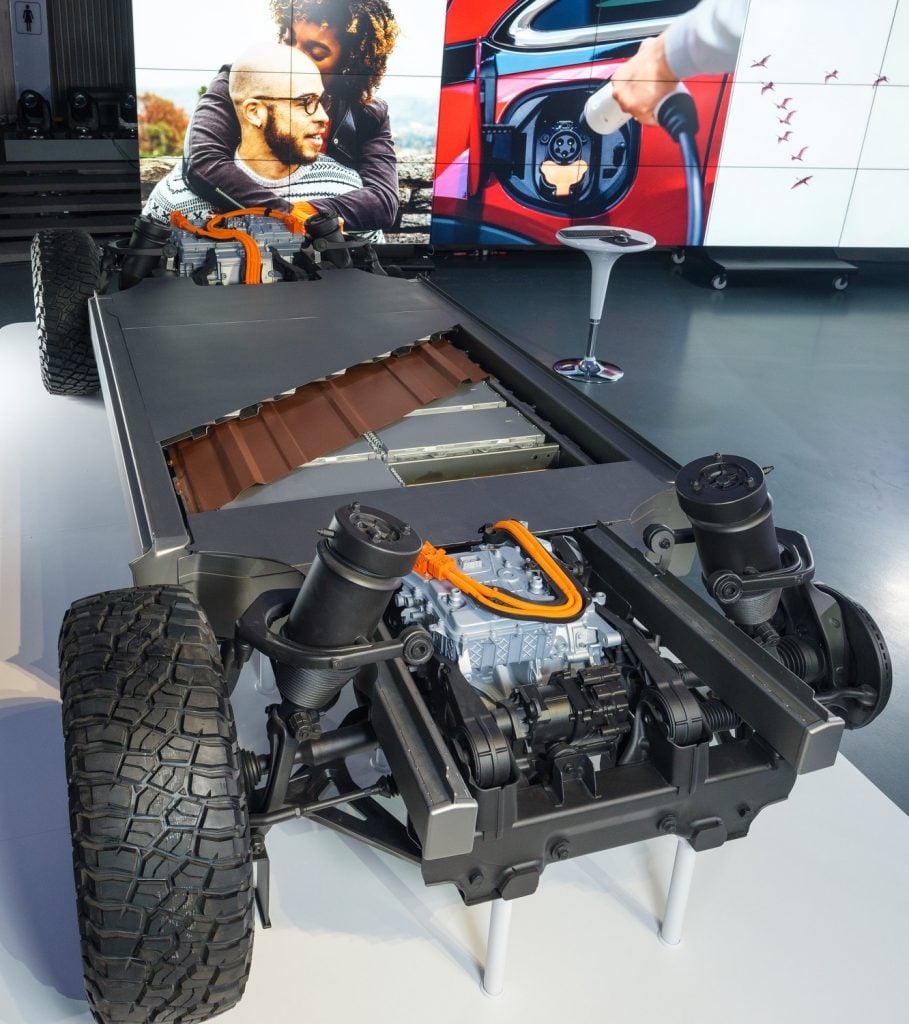 Overview
General Motors developed the T1 architecture from the ground up to accommodate battery electric vehicles. Placing the battery packs at the floor, BT1 is a mix of unibody and "body on battery" platform that GM internally refers to as UltiBody.
Powertrain
BT1 supports various GM Ultium batteries and GM Ultium motors ranging from a dual motor configuration to a triple-motor setup making 1,000 horsepower.
Vehicle Applications
Current and anticipated applications of the BT1 platform include:
Chevrolet
Chevrolet Silverado EV
Chevrolet Tahoe EV
Chevrolet Suburban EV
GMC
GMC Hummer EV Pickup
GMC Hummer EV SUV
GMC Sierra EV
GMC Yukon EV
GMC Yukon XL EV
Cadillac
Cadillac Escalade IQ (Escalade EV)
Cadillac Escalade IQ L (Escalade ESV EV)
Production
GM vehicles based on the BT1 platform are or will be assembled at the following GM plants:
Relationship To T1
Contrary to its name, the BT1 architecture is not a variant of the GM T1 platform that underpins internal combustion engine vehicles such as:
Instead, BT1 shares no parts with the T1 architecture.