General Motors Singapore Facilities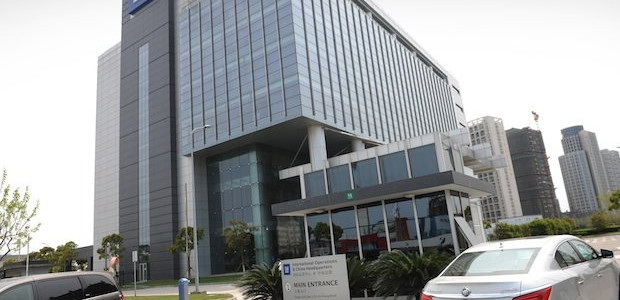 General Motors Singapore Facilities
The General Motors Singapore headquarters office is located in OUE Bayfront in Singapore. The facility served as the headquarters of GM International prior to the relocation of the office to South Korea.
Address:
General Motors Singapore (General Motors International)
50 Collyer Quay
Singapore 049321
Telephone: +65 6705 9000
Overview
The GM Singapore office was the central headquarters of the GM International division, which covers over 100 countries and territories, including Africa, South Korea, Australia, India, Thailand, and the Middle East. In late 2017, GM International absorbed the GM South America division, thereby expanding the department's global reach.
The GM Singapore office opened at OUE Bayfront in August 2014. Prior to GM's folding of the South America region into GM International, the Singapore office was centrally located in relation to the markets it covered. GM also stated that the International department also benefits "from Singapore's vibrant business environment as well as its world-class infrastructure and strong base of human resources."
Functions
The staff at the GM Singapore office covered a range of functions, including:
Sales and Marketing
Product Planning
Finance
Government Relations
Human Resources
IT
Legal
Communications
Additionally, the office was the local branch of GM Overseas Distribution Corp. (ODC) as well as a GM IT global "maintain" hub.
Potential Closure
On May 10th, 2017 General Motors announced plans to open a new headquarters in South Korea for the GM International division. As such, the office in Singapore might be shut down and operations moved to the new facility in South Korea. Alternatively, operations at the Singapore office might remain concurrently with those in South Korea.
News
Follow this link for GM Singapore office news coverage.