General Motors Toluca Parts Aftersales Facility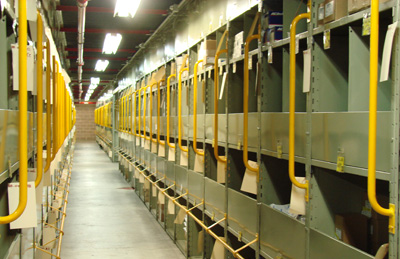 General Motors Toluca Parts Aftersales Facility
The GM Toluca parts distribution facility, known as Servicio Posventa de General Motors in Spanish, is located in the city of Toluca de Lerdo, State of Mexico, Mexico.
It is responsible for supporting distributors, dealers and end customers by distributing parts from GM and from the ACDelco brand. Having opened in 1996, the GM Toluca distribution center is one of GM's 111 global spare parts facilities and the only one that serves the markets of Mexico, Central America and the Caribbean.
News
Follow this link for GM Toluca Aftersales facility news coverage.