General Motors Toluca Engineering Center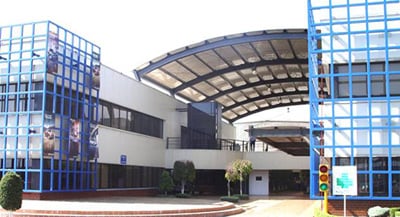 General Motors Toluca Engineering Center
The GM Toluca Engineering Center, known in as Centro Regional de Ingeniería de Toluca in Spanish, is an engineering facility located in the city of Toluca de Lerdo, State of Mexico, Mexico. The facility is responsible for developing vehicle interiors, electrical systems and thermal systems used by GM brands in over 20 plants in North America, China and Europe.
Year opened: 1995
Address:
Boulevard Industria Minera, 700
50010 Toluca, Mexico
Phone: +52 722 279 5840
Employees: over 800 specialized engineers
News
Follow this link for GM Toluca engineering center news coverage.