General Motors Ramos Arizpe Plant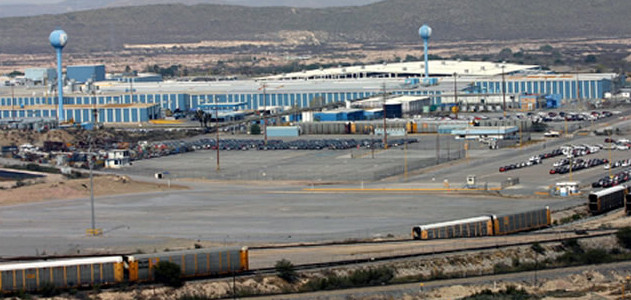 General Motors Ramos Arizpe Plant
The GM Ramos Arizpe facility – sometimes referred to as the Ramos Arizpe Complex, Ramos Arizpe Assembly, or Complejo Ramos Arizpe (in Spanish) – is located in Ramos Arizpe, Coahuila, Mexico. It currently produces propulsion systems, the Chevrolet Sonic and Cruze, and also houses stamping operations.
Year opened: 1981
Facility size: 268 hectares (28.8 million square feet)
Location:
Sin Nombre de Col 1
25900 Ramos Arizpe, Coahuila
Mexico
Employee information:

Hourly: TBD
Salaried: TBD
Total: TBD

Facilities:

Vehicle Assembly
Propulsion Systems Assembly
Stamping

Production shifts: TBD
Products
The Ramos Arizpe plant currently produces:
Vehicles:
Propulsion Systems:
News
Follow this link for GM Ramos Arizpe plant news coverage.