General Motors Cheongna Proving Ground
General Motors Cheongna Proving Ground
The Cheongna Proving Ground is located in Cheong-na International City in Seo-gu, Yeonhi-Dong Incheon, Korea (South Korea) and conducts development and testing of vehicles as part of GM's global vehicle development operations.
Construction
Construction of the GM Korea Proving Ground at Cheong-na began in October 2005 and was completed in 2007. The facility spans 477,000 square meters (5.1 million square feet).
The city of Incheon gave GM a 30-year rent-free lease of the land on which the facility is located.
Facilities
The Cheongna Proving Ground includes various test-driving tracks to measure vehicle performance as well as specialty facilities.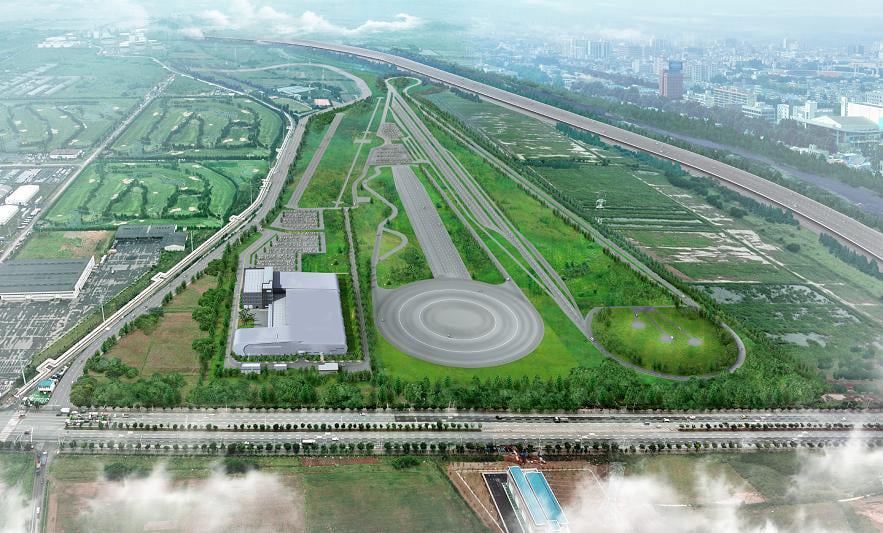 Enabling engineers to test vehicle driving performance, the proving ground includes the following test tracks:
Long straights

Banked bowls

Handling course

Dynamic area

Surface test courses

Simulated gradient courses
The facility is also capable of testing vehicle noise and vibration as well as hot and cold environment performance.
News
Follow this link for GM Korea proving ground news coverage.