General Motors Bupyeong Plant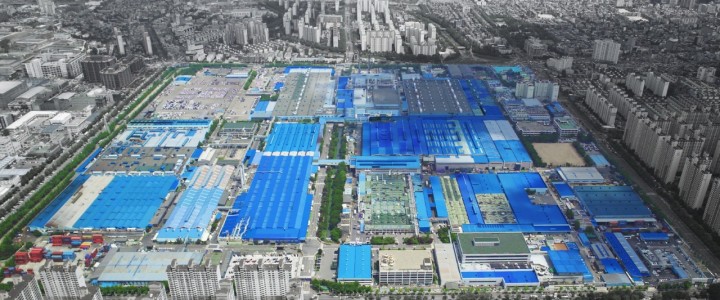 General Motors Bupyeong Plant
The GM Bupyeong facility, sometimes referred to as the Bupyeong Complex, is located in Bupyeong-gu, Incheon, Korea (South Korea). It serves as the headquarters and R&D Center of GM Korea and currently produces various Chevrolet, Buick, Opel and Vauxhall vehicles as well as Propulsion Systems.
Year opened:

Vehicle assembly: 1962
Propulsion system assembly: 1971

Phone: + 82-080-3000-5000
Complex facilities:

Propulsion Systems assembly
Vehicle assembly plant (2 plants)
Knock-Down (KD) vehicle assembly plant
Corporate offices
Research and Development Center

Production shifts: TBD
History
The Bupyeong facility is a living piece of Korea's automotive history, as the plant was the first modern automotive factory in the country. It produced the world's seventh diesel passenger car in 1985.
Products
The Bupyeong plant currently produces the following vehicles and Propulsion Systems:
Vehicles:

Chevrolet Aveo
Chevrolet Trax
Chevrolet Malibu
Chevrolet Captiva
Buick Encore
Opel Mokka
Vauxhall Mokka

Propulsion Systems:
Knock-down kits:

Produces Knock-Down (KD) kit for export into various global markets
News
Follow this link for GM Bupyeong plant news coverage.