General Motors Halol Plant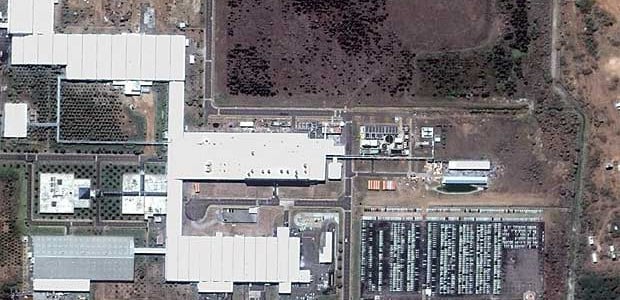 General Motors Halol Plant
The General Motors Halol facility is located in Halol, Gujarat, India. It produces various Chevrolet vehicles for the Indian market.
Year opened: 1996
Facility size: TBD
Address:
Block B, Chandrapura Industrial Estate
Halol – 389351
District Panchmahals
Gujarat, India
Telefone: +91-2676-221000
Fax: +91-2676-220666
Employee information:

Hourly: TBD
Salaried: TBD
Total: 650

Annual production capacity: 127,000 vehicles
The facility was the first automotive manufacturing plant in the state of Gujarat.
Products
The Halol Assembly plant produces the following vehicles for the Indian market:
Chevrolet Cruze (first generation)
Chevrolet Enjoy
Chevrolet Tavera
Closure
Following declining sales in India and several strikes at the Halol plant, General Motors announced in July 2015 that it will close the facility by mid-2016 in order to consolidate its Indian manufacturing operations to its Talegaon plant. The automaker subsequently decided to continue production at the plant until April 28, 2017 in order to "ensure an orderly transition" for employees, suppliers and other stakeholders.
News
Follow these links for related news coverage:
Pictures