General Motors India Headquarters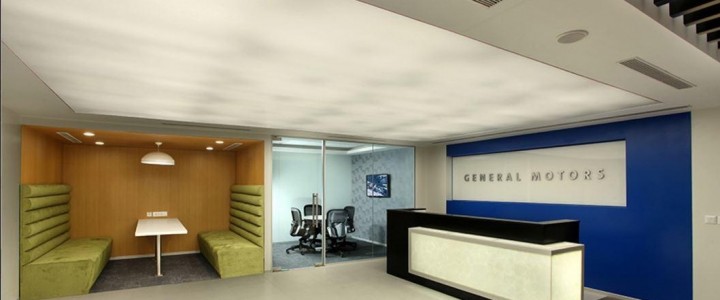 General Motors India Headquarters
General Motors India headquarters office is currently located in the city of Gurgaon, Haryana, India.
Address:
General Motors India Pvt. Ltd.
3rd and 4th Floors
Plot no – 3, Surinder Jakhar Bhawan
IFFCO Complex Tower-B
Sector 32, Institutional Area
Gurgaon, Haryana, 122001
India
Telephone: +91-124-3080000

Fax: +91-124-6771000
Employee information: TBD
General Motors entered the Indian market in 1996 and launched the flagship Chevrolet brand in 2003 under the slogan, "For a Special Journey Called Life".
Plants
General Motors India currently operates one production facility in Taleagon and a technical center in Bangalore. It previously operated another plant in Halol.
Follow these links for more information about each facility:
Regional Offices
The company houses regional marketing offices in the following cities across India:
Chennai
Bangalore
Kolkata
Mumbai
Chandigarh
Ahmedabad
Pune
Guwahati
News
Follow these links for related news coverage: