General Motors Sorocaba, São Paulo, Brazil Parts Distribution Facility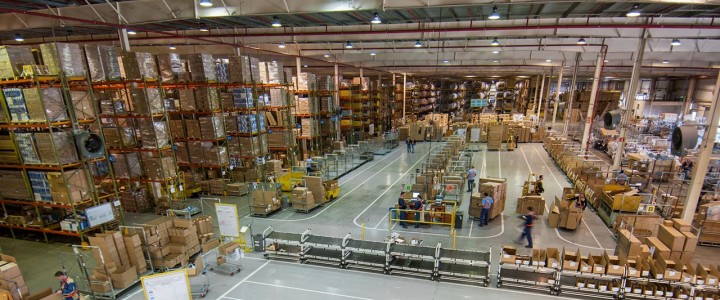 General Motors Sorocaba, São Paulo, Brazil Parts Distribution Facility
The General Motors Sorocaba logistics center, officially known as Centro Logístico Chevrolet (Chevrolet Logistics Center), is a parts distribution facility located in the Sorocaba municipality, in São Paulo, Brazil.
Year opened: March 5, 1995
Operations:

Warehousing
Packaging
Shipping

Facility size:

Physical facility size: TBD
25 million individual pieces across 50,000 items
49 million pieces shipped in 2014
Export to over 20 countries

Address:
Av. Gen. Motors, 129
Sorocaba – SP
18087-165
Brazil
Telefone: +55 15 3325-3932
Employee information: TBD
Production capacity: TBD
Operations
The GM Sorocaba facility receives, packages, segregates and dispatches Chevrolet parts produced by GM Brazil and its suppliers to the network of GM dealers, distributors, authorized service centers/workshops and other locations around globally.
The Sorocaba facility supplies both the Brazilian domestic market and countries such as Argentina, South Africa and Mexico.
According to Global Director of General Motors Post-Sales Warehouses, Renato Costa, "the mission of the Chevrolet Logistical Center is to deliver to the Chevrolet Dealership Network, the right piece, in the right time, in order to assure total customer satisfaction and sustainability."
Awards & Recognition
The GM-Chevrolet Logistics Center at Sorocaba is recognized internationally for its excellence in the logistics area. Despite the high volumes of daily shipments, the Logistics Center maintains an expressive quality of delivery index and operates with an excellent safety index for its employees.
The modernity of the Chevrolet Logistics Center at Sorocaba can be seen in such items as the 'Catalyst' system and barcode scanning, which enable efficient inventory management in real time. When an in-stock part leaves the warehouse, inventory is immediately updated accordingly.
Pictures
News & Related Coverage