GM-Holden Port Melbourne Plant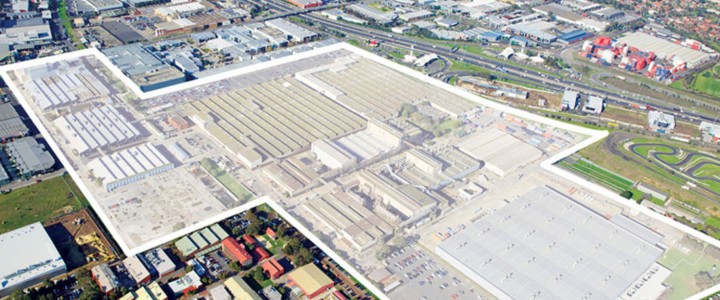 GM-Holden Port Melbourne Plant
The GM-Holden Port Melbourne facility, often referred to as the Holden Port Melbourne plant or Holden Engine Operations (HEO), was located in Port Melbourne, an inner suburb of Melbourne, Victoria, Australia. The plant produced Propulsion Systems, specifically V-6 engines, and was shuttered in November 2016.
Year opened:

1936: Holden operations in Port Melbourne
2003: Port Melbourne Engine Operations

Address: 241 Salmon St. Port Melbourne VIC 3207, Australia
Year closed: November 29, 2016
History
The Port Melbourne plant served as Holden's engine production facility. It opened in 1936 and full-scale engine building started in 1948. Subsequently, the plant was producing four-, six- and eight-cylinder GM engines.
The $300-million High-Feature V6 (HFV6) plant in Fisherman's Bend opened in 2003. It manufactured V-6 engines for vehicles assembled at the Holden Elizabeth Plant as well as for export to markets like Europe, South Korea, China and Mexico for various GM brands.
A total of 1,137,282 engines were produced at the HFV6 plant, with one the million milestone reached in early 2014. The facility built more a total of 10 million engines that have been exported to every continent on the planet with the exception of Antarctica. Almost half of the Australian-built V6s were exported, with just under 700,000 powering Australian-made vehicles.
Closure
In December 2013, GM-Holden announced that it would transition to a national sales company and full-line importer in Australia and New Zealand by the end of 2017. The transition calls for the closure of all manufacturing operations in Australia, including vehicle production at the Holden Port Melbourne engine plant and the Holden Elizabeth assembly facility. It also calls for a reduction of engineering operations in the country.
Though GM-Holden did not share official reasons for its transition into a national sales company, it is believed that the following factors played into the decision:
A lack of import tariffs, making it attractive to import vehicles into Australia rather than build them locally
High labor costs in Australia, making it financially unattractive to operated a plant in the country
Low demand in the local market, making it financially unattractive to operate a plant dedicated to producing vehicles for Australia
The last V-6 engine rolled off the line on November 29, 2016. It will be retained by the company for Holden's heritage collection.
The closure of the Port Melbourne Engine Operations plant will result in 175 workers being laid off. Holden said that of these 175, 57 left before the plant's actual closure while 80 percent of the remaining employees had secured work elsewhere, planned to retire, or were not going to seek future work. Employees were all granted access to a suite of support from Holden, including up to $3,000 in approved training to transition into new work.
Though Port Melbourne has been shut down, Holden has stockpiled enough 3.0-liter and 3.6-liter V6 engines to last through the end of locally-manufactured Commodore production at the Holden Elizabeth facility, as the VF Commodore Series II will exit production in October 2017.
In addition, Holden stated that it has amassed 10 years' worth of "critical spare parts" to ensure warranty and servicing needs for the final homegrown Commodore.
When manufacturing operations cease at the Elizabeth plant, Holden will be the last automaker to shutter its manufacturing base in Australia, with Ford being first to do so, while Toyota being second.
The large manufacturing site at the Port Melbourne plant will be transformed into a residential zone in the coming years.
Products
The GM-Holden Port Melbourne HFV6 plant produced Propulsion Systems, specifically High Feature V-6 engines in the following displacements:
News
Follow this link for GM-Holden Port Melbourne plant news coverage.
Pictures
Coming soon.