General Motors Struandale, South Africa Plant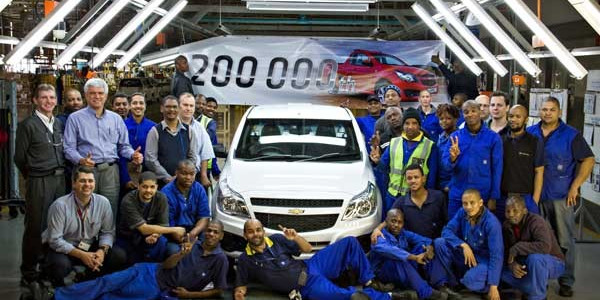 General Motors Struandale, South Africa Plant
The General Motors South Africa factory was located in Struandale, New Brighton, Port Elizabeth, South Africa. The plant was sold to Isuzu in 2017.
Address:
General Motors South Africa
Struandale Way, Struandale, New Brighton
Port Elizabeth, 6001, South Africa
Telephone: +27 41 403 9111
Overview
A brief timeline of the factory's highlights includes:
1994: Struandale Manufacturing Facility purchased by GMSA
1996: Struandale Assembly Plant opened by Trade and Industry Minister Alec Erwin on October 30th
1999: Struandale Assembly Plant ISO 9001 accreditation – Delta's passenger assembly facility
2000: NOSA Housekeeping Award presented to Struandale Plant
2011: South African President, Jacob Zuma visits the Struandale plant on September 28th as part of an Eastern Cape tour on manufacturing and job creation in the province
2012: Isuzu body shop opens at Struandale for production of the 6th generation Isuzu pickup truck
2015: 250000th Chevrolet Utility Rolled off the Struandale plant in Port Elizabeth
2017: plant sold to Isuzu as GM pulls out from South Africa
Products
Prior to its sale to Isuzu, the Struandale plant built the following vehicles:
Chevrolet Utility
Isuzu D-Max
Sale To Isuzu
On May 18th, 2017, General Motors announced restructuring changes to its International Operations (GMIO), among which is an exit from South Africa. The decision was described as a result of more lucrative opportunities such as electric cars and autonomous vehicles.
As such, the Struandale plant has been sold to Isuzu.
News
Follow this link for GM Struandale, South Africa plant news coverage.
Pictures
Coming soon.