GM 1.6 Liter Turbo Diesel I-4 LH7 Engine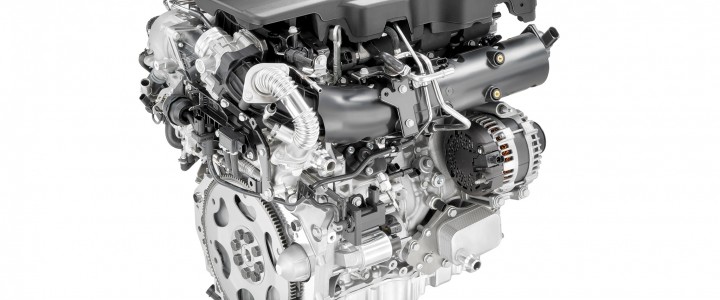 GM 1.6 Liter Turbo Diesel I-4 LH7 Engine
The 1.6L I-4 LH7 is a turbo-diesel engine produced by General Motors for use in small vehicles.
Overview
The LH7 made its initial debut on the 2015 Opel/Vauxhall Astra in Europe. It then made its way to North America as an optional engine in the 2017 Chevrolet Cruze, 2018 Chevrolet Equinox, and 2018 GMC Terrain. Unofficially named WhisperDiesel for its quiet operation, the engine runs on diesel fuel and is force-inducted via a turbo-charger.
Features
Notable engine features include:
Diesel-powered
Inline four-cylinder (I-4) configuration
Turbo-charged
Production
The 1.6L TurboDiesel LH7 is produced at GM's Szentgotthárd (St. Gotthard) plant in Hungary.
Vehicle Applications
GM 1.6L Turbo Diesel I-4 LH7 Engine Vehicle Applications

| Model Year | Vehicle | Transmission | Transmission RPO | Horsepower @ RPM | Torque @ RPM |
| --- | --- | --- | --- | --- | --- |
| 2017 – 2018 | Chevrolet Cruze Sedan | 6-speed manual | MZ4 | 137 @ 3750 | 240 @ 2000 |
| 2017 – 2019 | Chevrolet Cruze Sedan | 9-speed auto | M3D | 137 @ 3750 | 240 @ 2000 |
| 2018 only | Chevrolet Cruze Hatchback | 6-speed manual | MZ4 | 137 @ 3750 | 240 @ 2000 |
| 2018 – 2019 | Chevrolet Cruze Hatchback | 9-speed auto | M3D | 137 @ 3750 | 240 @ 2000 |
| 2018 – 2019 | Chevrolet Equinox | 6-speed auto | MHG | 137 @ 3750 | 240 @ 2000 |
| 2018 – 2019 | GMC Terrain | 6-speed auto | MHG | 137 @ 3750 | 240 @ 2000 |
| 2016 – 2019? | Opel/Vauxhall Astra | 6-speed manual | MZ4 | 137 @ 3750 | 240 @ 2000 |