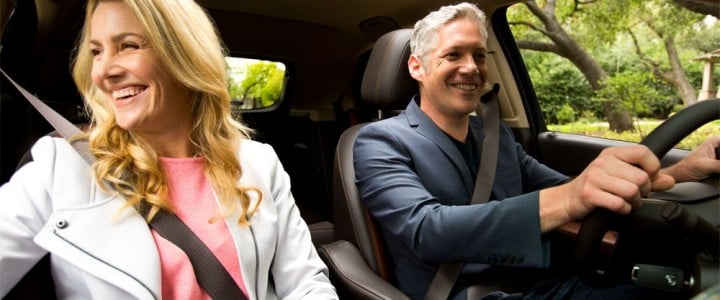 OnStar Smart Driver
Smart Driver is an OnStar service that provides tips on becoming a smarter driver. Participation and high marks in the program could provide insurance discounts from certain insurance companies.
How It Works
OnStar Smart Driver aims to improve driving and overall vehicle performance, reduce wear and tear, and enhance fuel efficiency.
The program scores drivers using the OnStar Smart Driver score. The better one drives, the higher their score. Enrollees can compare their scores to those of other drivers enrolled in OnStar Smart Driver on an anonymous basis.
Each month, users will be provided with a summary of their driving events and information, as well as corresponding suggestions for possible improvements. A summary of driving information as well as simple advice and instructions on improving driving skills and increasing the OnStar Smart Driver Score is available in real-time by logging into OnStar.com.
Insurance Discounts
Those enrolled in OnStar Smart Driver can choose to share their driving results and information for the opportunity to receive potential insurance discounts from participating insurance companies.
OnStar states that it does not share customer information with insurance companies without the prior consent of those enrolled in Smart Driver.
Availability
OnStar Smart Driver is available for most 2015 model year and newer vehicles. Check your vehicle capability with OnStar.
Price
OnStar Smart Driver is available as a free service to owners of compatible vehicles.
How To Enroll And Use
Enroll in OnStar Smart Driver. The service is opt-in only and is available for most 2015 model year and newer GM vehicles.
Drive and OnStar will begin to provide you with information on driving events, including:

Hard braking instances and where they took place
Hard acceleration instances and where they took place
Speeds over 80mph
Distance driven
Late night driving (driving between 12am and 4am)
Average miles per gallon, miles per hour and total idle time

Enjoy and use what you learn to drive smarter and get more out of your vehicle. Your driving information will be compiled into a monthly OnStar Smart Driver Report.
Save, as participating insurance companies may be willing to offer you discounts depending on your driving behavior, but only if you have chosen to share your information with them in advance.