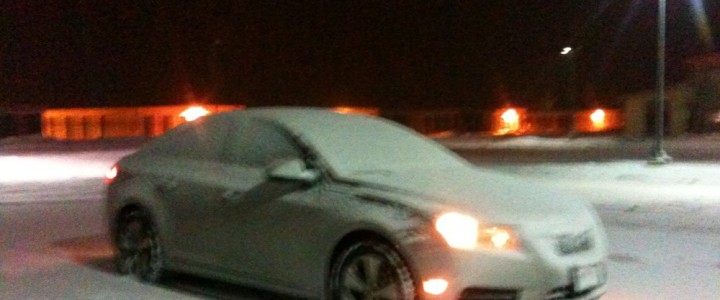 OnStar Remote Start
Remote Start is an OnStar feature that remotely starts an automobile. It is useful in extreme climate conditions, as it allows the vehicle to use its HVAC system to change cabin temperature to a comfortable level, such as cooling a hot cabin or heating a cold one, while also making the vehicle's various systems better prepared for driving.
OnStar Remote Start can be invoked as follows:
In the Remote/Key Fob portion of the OnStar RemoteLink app, or
In the Key Fob section of the myChevrolet, myCadillac, myGMC, or myBuick apps, as appropriate
The aforementioned apps also offer a way to shut down an engine that has been started remotely.
All remote operations from the apps, including remote start, require the subscriber's four-digit OnStar PIN.
Things To Know
OnStar Remote Start works exclusively with vehicles equipped with automatic transmissions
Remote Start "starts" the vehicle while keeping the doors locked and preventing the transmission from being shifted out of "park":

R1: until a vehicle key has been inserted into the ignition cylinder and turned to "On", or
R2: until a key fob has been detected inside the vehicle and the Engine Start/Stop button has been depressed in conjunction with the brake pedal

A single remote start operation keeps the engine on for 10 minutes. If user interaction has not taken place within ten minutes, then the vehicle's engine (or power, in the case of EVs) will shut down while keeping the doors locked.
OnStar Remote Start is limited to two instances per ignition cycle. This means that customers who have used Remote Start twice without physically being present to start the vehicle as outlined in items R1 and R2.