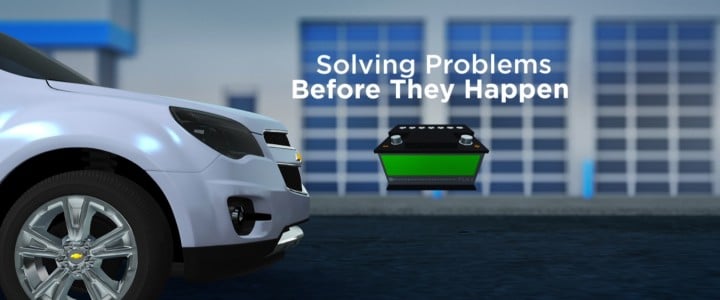 OnStar Proactive Alerts
Proactive Alerts is an OnStar service that aims to predict potential issues with key vehicle components before they happen. Upon determining that a certain component or set of components need attention because of a possible failure in the future, the service sends an alert by email or text message (SMS) to vehicle owners.
Also known as prognostic technology or Failure Prediction, Proactive Alerts was announced by General Motors' Global Connected Customer (GCC) department in January 2015. The feature is the first of its kind in the industry and attempts to solve problems before they happen and before the component failure impacts vehicle performance. The service works via the OnStar 4G LTE connectivity platform built into most 2015 and 2016 model year GM vehicles.
At rollout, Proactive Alerts monitors the battery, starter motor and fuel pump, all of which are critical to starting a vehicle and keeping it running. GM expects to add more vehicle parts and components in future model years.
How It Works
Customer enrolls properly-equipped vehicle into OnStar prognostics service.
Data is sent to OnStar's secure servers, where proprietary algorithms are applied to assess whether certain conditions could impact vehicle performance.
When deemed necessary, notifications are sent to the customer via email, text message, in-vehicle alerts or via the OnStar RemoteLink mobile app, or through the myChevrolet, myCadillac, myBuick or myGMC mobile apps.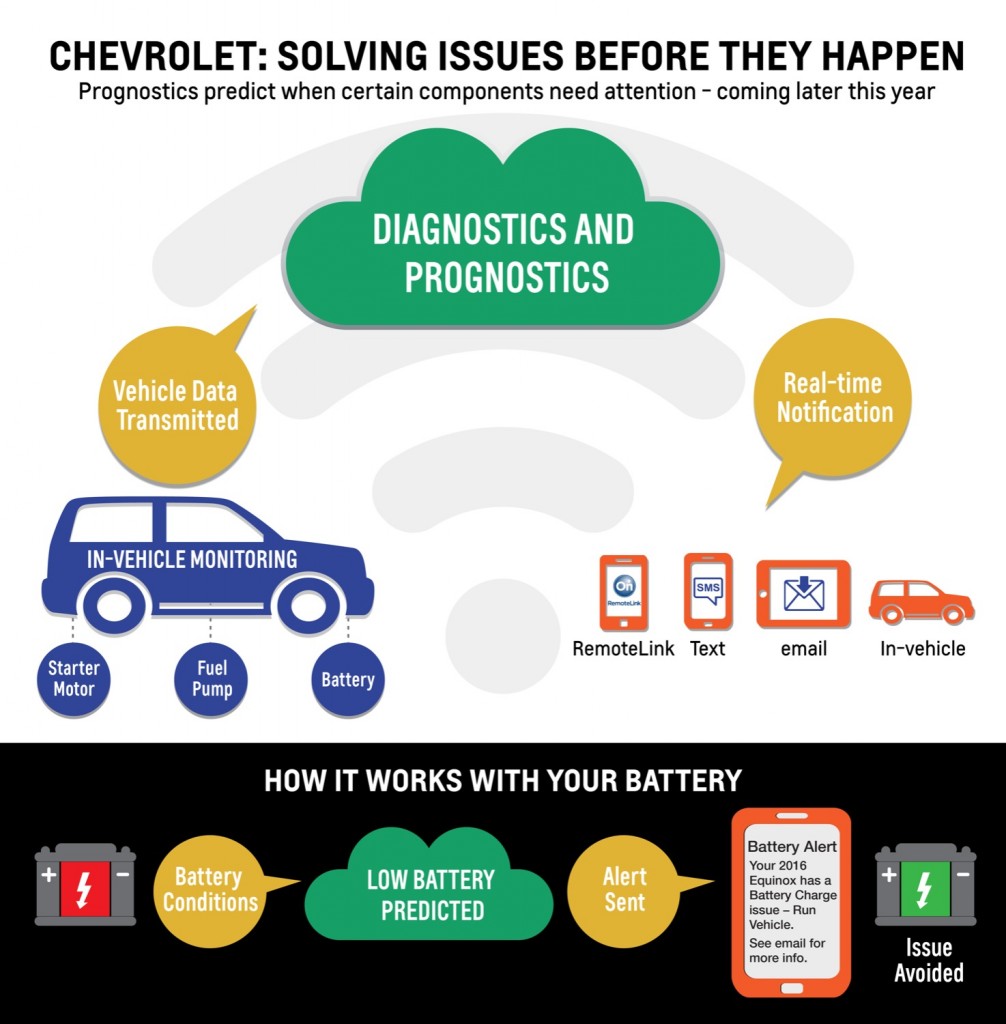 Vehicle Compatibility
OnStar Proactive Alerts is available for the following vehicles:
2015 Model Year
2015 Chevrolet Equinox V-6
2015 GMC Terrain V-6
2016 Model Year
2016 Cadillac Escalade
2016 Chevrolet Corvette
2016 Chevrolet Equinox V-6
2016 Chevrolet Silverado (excludes eAssist)
2016 Chevrolet Suburban
2016 Chevrolet Tahoe
2016 GMC Sierra V-6
2016 GMC Terrain V-6
2016 GMC Yukon
2017 Model Year
2017 Cadillac Escalade
2017 Chevrolet Corvette
2017 Chevrolet Equinox V-6
2017 Chevrolet Silverado (excludes eAssist)
2017 Chevrolet Suburban
2017 Chevrolet Tahoe
2017 GMC Sierra V-6
2017 GMC Terrain V-6
2017 GMC Yukon