OnStar AtYourService
AtYourService is an OnStar feature that provides discounts and offers to help drivers "discover value in the places you go".
Users receive "valuable offers for better ways to eat, shop and play". The offers are delivered by pressing the blue OnStar button or directly to the user's mobile app, such as myChevrolet, myCadillac, myBuick or myGMC. Offered to those with an active OnStar subscription, whether free or paid, at no cost, AtYourService aims to deliver the right offer at the right moment.
Use Cases
Some use-cases of AtYourService include:
Using your vehicle's mobile app to seamlessly access relevant offers to the places you go most — like restaurants, retailers, gas stations and parking vendors.
Using the vehicle mobile app to find and book hotel rooms through Priceline.com.
Guidance Plan subscribers can press the blue OnStar button and OnStar Advisors can personally help you discover value in places to shop and eat. They can also find and book hotel rooms for you.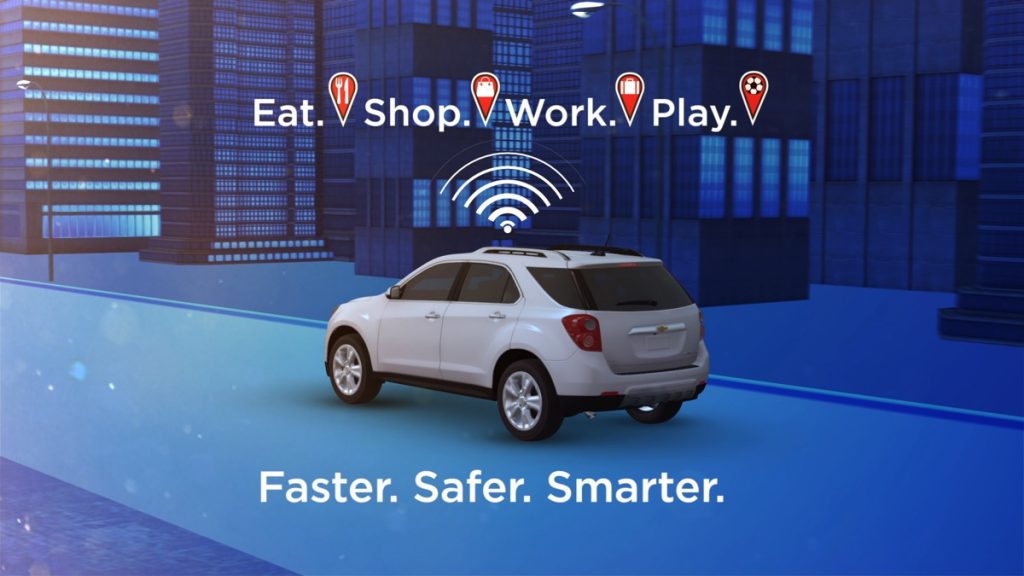 How It Works
Use Vehicle Mobile App
When not driving, open or download your vehicle's mobile app and select the AtYourService section.

Current mobile app users may need to update their app first.
After you update, log out and then log back in to view the new AtYourService section.

Browse nearby offers and sponsored connections, or search for a place by category.
Discover locations and redeem available offers at your destination.

You can also use AtYourService to find and book hotel rooms through Priceline.com.
Pressing The Blue Button
To take advantage of AtYourService by pressing the blue OnStar button, users must be OnStar subscribers with a Guidance Plan
Press the blue OnStar button to connect with an OnStar and tell them what you're looking for.
Your Advisor will provide turn-by-turn directions to your destination, and send any existing offers to your email for immediate redemption.
If you need a hotel on the go, an Advisor can find and book you a room through Priceline.com and send a confirmation via email.