General Motors Traffic Sign Recognition Technology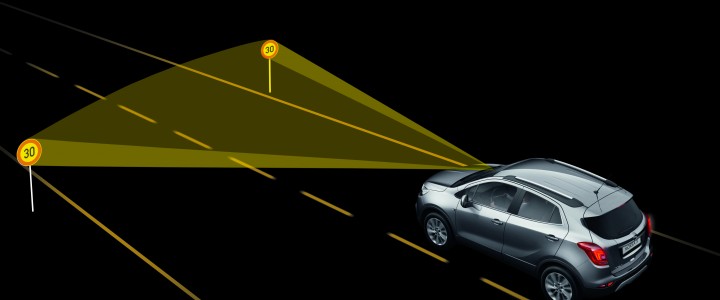 General Motors Traffic Sign Recognition Technology
Traffic Sign Recognition is a General Motors active safety technology that reads traffic signs and aids the driver in interpreting them.
How It Works
Traffic Sign Recognition reads speed limit, no-overtaking, and many other kinds of signs and displays them on the vehicle's instrument panel. The system works using a camera mounted in the front of the vehicle known as Opel Eye. Depending on light conditions, the current system (TSR II) begins to recognize and repeatedly read signs at a distance of 60 meters (nearly 200 feet).
Vehicle Availability
Traffic Sign Recognition is included on vehicles equipped with Opel Eye, including most Opel and Vauxhall models, depending on model line and model year. Though GM vehicles in North America, including Chevrolet, Cadillac, Buick and GMC, utilize a front-mounted camera system, they do not offer the Traffic Sign Recognition feature.