General Motors Rear View Camera Technology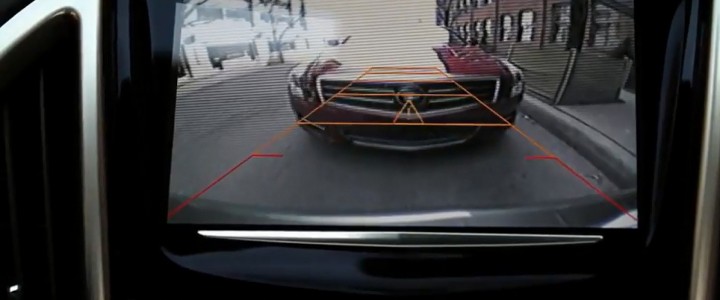 General Motors Rear View Camera Technology
Rear Vision Camera, or Rear View Camera, is a General Motors active safety technology that provides the driver with a view what's behind the vehicle on a display when in the Reverse gear to help avoid crashing into nearby objects while backing up at low speeds. The feature is intended to assist during parking, showing blind spots, pavement markings, other vehicles, curbs, and their surroundings.
Depending on the vehicle, Rear Vision Camera either shows the image on a screen located in the center stack or on a display located inside the rear-view mirror. Intended to supplement the driver's own vision and mirrors, technology uses a rear-looking camera located in the rear of the vehicle at or near the center of the vehicle. As such, items may be farther or closer than they appear on the screen.
The system removes the image on the display when shifting out of Reverse…
After a short display
If during the short display time, the speed of the vehicle exceeds 5 mph
If a button is pressed on the center stack infotainment screen
Vehicles equipped with Rear Parking Assist and Rear Cross Traffic Alert systems will show detection icons.