General Motors Rear Cross Traffic Alert Technology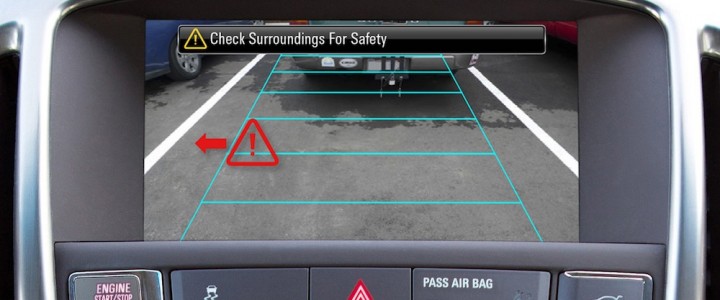 General Motors Rear Cross Traffic Alert Technology
Rear Cross Traffic Alert is a General Motors active safety technology that provides alerts to help the driver avoid crashing into approaching cross traffic when backing. A specific use case for Rear Cross Traffic Alert is when backing out of a parking space or driveway and being obstructed from either side, thereby not being able to see approaching vehicles on the left or right of the vehicle.
The technology uses short-range radars hidden in each rear corner of the vehicle to monitor up to 65 feet (20 meters) to the left and to the right of the vehicle. The system only works when the vehicle is in the Reverse gear.
When the vehicle is in Reverse and approaching left- or right- cross traffic is detected…
The Rear Vision Camera display will present flashing triangles with arrows pointing to the left or right, depending on the direction of the incoming cross traffic, and
The Safety Alert Seat presents three left- or right-side seat pulses (or low-pitched beeps)
Rear Cross Traffic Alert can be turned on or off using the vehicle setting menu. In some vehicles, the feature is disabled using the Park Assist switch, where a lit LED indicator indicates ON setting.