General Motors Pedestrian Detection & Front Pedestrian Braking Technology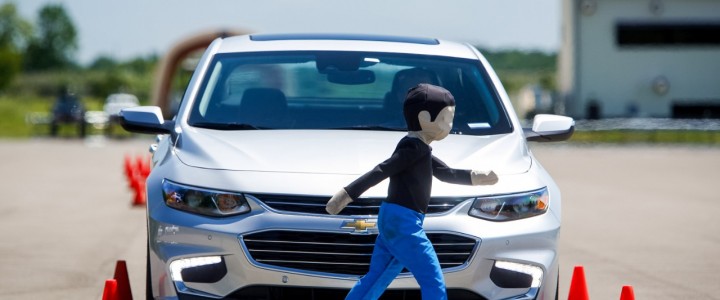 General Motors Pedestrian Detection & Front Pedestrian Braking Technology
Pedestrian Detection, also known as Front Pedestrian Braking, is a General Motors active safety technology that aims to prevent vehicle collisions with pedestrians and bicyclists by automatically applying a vehicle's brakes.
How It Works
The front camera — known as Opel Eye in Europe, serves as the basis for the Pedestrian Detection and Front Pedestrian Braking system. If the system detects that a pedestrian is directly ahead and a collision is imminent, and the driver has not already applied the brakes, the system alerts the driver and, if necessary, automatically applies the brakes to help reduce the collision's severity or avoid the collision.
To note, the Pedestrian Detection/Front Pedestrian Braking feature works in conjunction with Forward Collision Alert.
Vehicle Availability
Pedestrian Detection and Front Pedestrian Braking is offered on various GM vehicles globally, including those equipped with the front-mounted camera system from Opel, Vauxhall, Chevrolet, Buick, GMC, and Cadillac.