General Motors Automatic Park Assist Technology
General Motors Automatic Park Assist Technology
Automatic Park Assist is a General Motors active safety technology that helps the driver parallel and perpendicular park their vehicle nearly automatically. The system finds a space and automatically steers the vehicle into the parking space while the driver follows text commands, selects gears, and performs all of the braking and acceleration.
How It Works
Automatic Park Assist uses Front Park Assist and Rear Park Assist ultrasonic sensors on the vehicle, as well as one left and one right ultrasonic sensor mounted on the side of the vehicle toward the front. The system finds a parking space when the vehicle is traveling at or below 18 mph (30 km/h) in a Forward gear and steers the vehicle into a parking space in Forward and Reverse gears when traveling at or below 6 mph (10 km/h).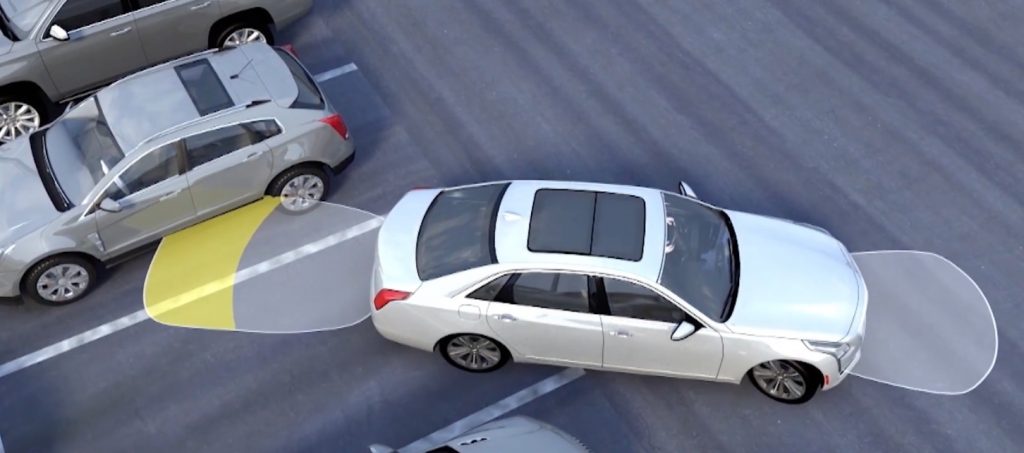 The system works in the following sequence:
Driver presses Automatic Park Assist button, activating the system to search for a parallel parking space

Press and hold the same button to switch between parallel and perpendicular parking modes

System automatically looks for parking spots on the right

To find a parking spot on the left, the driver must activate the left turn signal

System provides step-by-step using beeps and instructions in the instrument cluster, such as "stop", "drive in reverse", and "parking complete"

The vehicle does all the necessary steering
The driver shifts into Forward and Reverse gears and applies throttle
During the parking process, the system continues to display object detection warnings (such as distance to object messages) and pulses from the Safety Alert Seat (or low-pitched beeps)

When parking is completed, Automatic Steering and Automatic Parking Assist are turned off
Other Versions
Automatic Park Assist is the advanced version of the General Motors Park Assist feature set. Rear Park Assist is the most basic version while Front and Rear Park Assist is the intermediate.