General Motors Rear Automatic Braking Technology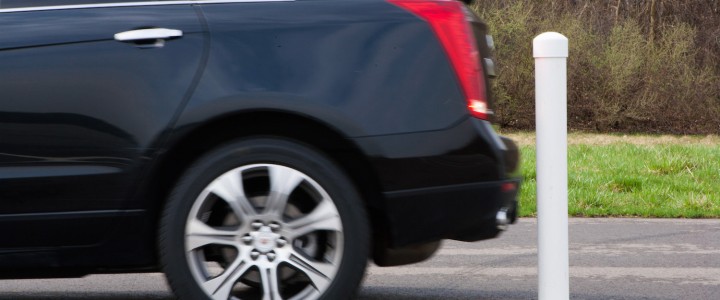 General Motors Rear Automatic Braking Technology
Rear Automatic Braking is a General Motors active safety technology that helps the driver avoid a crash or to mitigate the impact into objects directly behind their vehicle.
The system provides alerts and automatically applies hard, emergency braking when the vehicle is in the Reverse gear and traveling 0.5 and 20 mph. Rear Automatic Braking is capable of issuing the following alerts:
When a potential object threat is first detected, a "Backing Warning" System alert may precede rear automatic braking by issuing 2 seat pulses on both sides of the Safety Alert Seat or a single low-pitched rear beep
When an imminent crash threat is detected, the system delivers seat pulses on both sides of the Safety Alert Seat or low-pitched rear beeps
The system uses the following technologies:
Rear Park Assist ultrasonic sensors and
1 or 2 short-range radars placed behind the rear bumper
If the vehicle is brought to a stop using the Rear Automatic Braking system, then the driver should press the brake pedal to release automatic braking. If this does not take place, then the vehicle will set the Electric Parking Brake. It is advised that the driver checks the Rear Vision Camera screen before firmly pressing the accelerator or releasing the Electric Parking Brake.
GM engineers state that Rear Automatic Braking is an emergency technology, and therefore should occur rarely and should not be used intentionally when in Reverse.
The feature can be enabled or disabled using the Park Assist hard toggle. The switch has an LED indicator; a lit indicator denotes that the feature is ON.
Rear Automatic Braking is part of GM's automatic braking technologies. It differs from the Front Automatic Braking feature.