General Motors IntelliBeam Technology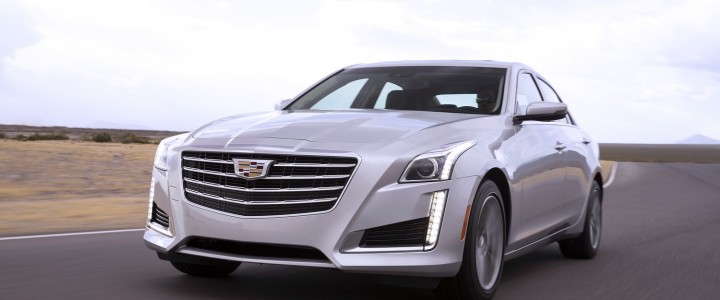 General Motors IntelliBeam Technology
IntelliBeam is a General Motors lighting technology that automatically turns the vehicle's high-beam headlamps on and off according to surrounding traffic conditions.
How It Works
IntelliBeam turns on a vehicle's high-beam headlamps when it is dark enough and there is no other traffic present, and then turns them off when conditions change. The system works via a sensor located at the top center of the windshield, which automatically controls the system. As such, keeping this area of the windshield clear of debris to allow for best system performance.
IntelliBeam will only activate the high beams when driving over 40 km/h (25 mph).
Enabling IntelliBeam
To enable the IntelliBeam system:
Place the turn signal lever in the neutral position
Turn the exterior lamp control to AUTO
The blue high-beam on light will appear on the instrument cluster when the high beams automatically turn on
Driving with IntelliBeam
Under automatic control, the high-beam headlamps remain on until one of the following situations
occurs:
The system detects an approaching vehicle's headlamps
The system detects a preceding vehicle's taillamps
The outside light is bright enough that high-beam headlamps are not required
The vehicle's speed drops below 20 km/h (12 mph)
The turn signal lever is moved forward to the high-beam position or the Flash-to-Pass feature is used
Disabling IntelliBeam
IntelliBeam can be disabled by the High/Low-Beam Changer or the Flash-to-Pass feature. If this happens, the High/Low-Beam Changer must be activated two times within five seconds to reactivate the IntelliBeam system. The instrument cluster light will come on to indicate the IntelliBeam is reactivated.
Unfavorable Conditions
The vehicle's high beams may not turn off automatically if the system cannot detect other vehicle's lamps because of any of the following:
The other vehicle's lamps are missing, damaged, obstructed from view, or otherwise undetected
The other vehicle's lamp are covered with dirt, snow, and/or road spray
The other vehicle's lamp(s) cannot be detected due to dense exhaust, smoke, fog, snow, road spray, mist, or other airborne obstructions.
Your vehicle's windshield is dirty, cracked, or obstructed by something that blocks the view of the light sensor
Your vehicle's windshield is covered with ice, dirt, haze, or other obstructions
Your vehicle is loaded such that the front end points upward, causing the light sensor to aim high and not detect headlamps and taillamps
You are driving on winding or hilly roads
If any of the above conditions exist, you may need to manually disable or cancel the high-beam headlamps by turning the low-beam headlamps on.
Vehicle Availability
IntelliBeam availability varies by GM vehicle and vehicle model year.
Check your vehicle's sticker, instruction manual or attempt to enable IntelliBeam in your vehicle by following the instructions in the Enabling IntelliBeam section above.