General Motors EZ Lift-And-Lower Tailgate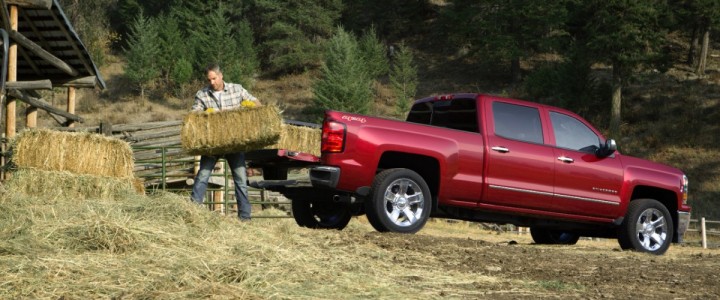 General Motors EZ Lift-And-Lower Tailgate
EZ Lift-and-Lower tailgate is a General Motors convenience technology that makes using a pickup truck's tailgate easier and more convenient.
How It Works
Seasoned truck owners know that a heavy tailgate that's difficult to open when holding cargo – or worse, one that slams down the moment the latch is released – makes loading cargo more difficult. That's why GM developed the EZ Lift-and-Lower tailgate, which eliminates those compromises.
An internal torsion bar reduces the effort to raise and lower the tailgate, while a rotary damper allows for a controlled and more gradual lowering motion when opening it. In addition, the EZ Lift-and-Lower tailgate is also easily removable without tools.
Vehicle Availability
The EZ Lift-and-Lower tailgate was introduced on the 2014 Chevrolet Silverado 1500 and 2014 GMC Sierra 1500, where it is standard on double cab and crew cab models in the LT, LTZ, and High Country trim levels. It is not available on the WT or LS trims.
Since making its debut on GM's half-ton trucks, the feature has propagated to the Silverado HD and Sierra HD, as well as the second-generation Chevrolet Colorado and GMC Canyon.