General Motors Front Lift Adjustable Height Memory Technology
General Motors Front Lift Adjustable Height Memory Technology
Front Lift Adjustable Height Memory is a General Motors convenience technology that enables a vehicle to track locations where the front lift function is used and store that data for future occurrences. Currently, this technology is utilized exclusively by the mid-engined Chevy Corvette.
How It Works
The Front Lift feature uses a two-stage hydraulic system that raises the front end by two inches in less than three seconds at speeds of 24 mph or less, all with the touch of a button.
When it comes to the Front Lift Adjustable Height Memory function, the onboard GPS system can store up to 1,000 locations where a nose lift was requested. This enables the vehicle to automatically raise the nose when returning to any of the saved locations.
The four-way pad on the steering wheel is used to either "remember" or "dismiss" a location when making a nose lift request. The pad can also be used to delete a previously stored location.
Benefits
The convenience provided by Front Lift Adjustable Height Memory technology offers the primary benefit of protecting the front-end of a vehicle, which is especially important given the low-ride height of sports vehicles such as the mid-engined Corvette. By collecting and storing the GPS location data for each use, the system further ensures such protection in the event that a driver forgets to initiate the system. In that regard, the system is also removing a potential distraction for the driver.
Examples of such use include speed bumps, steep driveways, and even uneven roadways.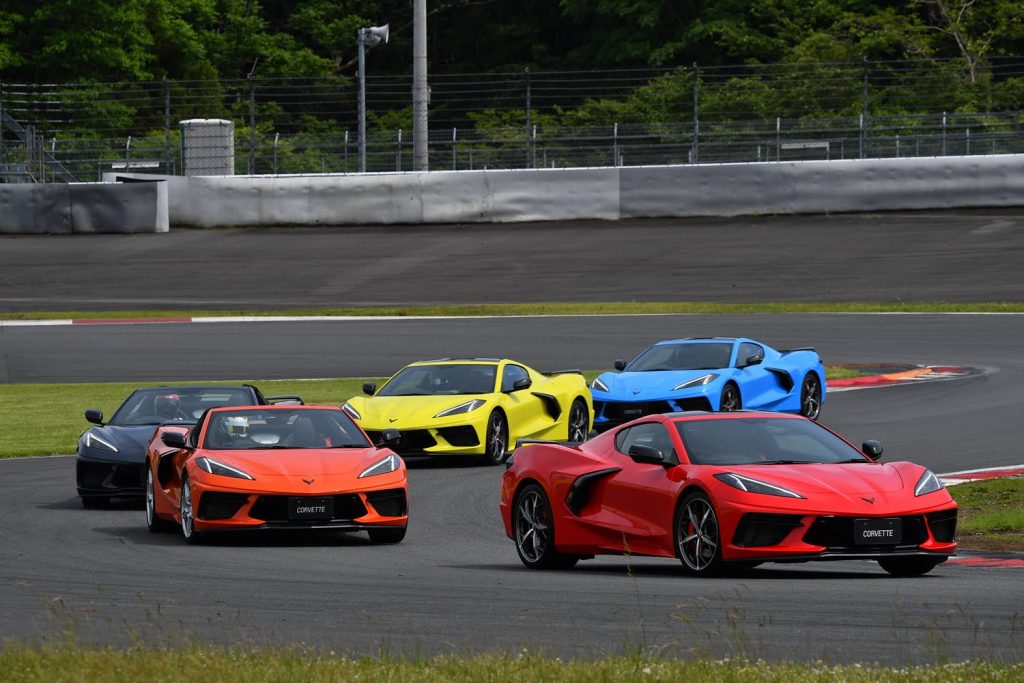 Applications
As mentioned, GM's Front Lift Adjustable Memory technology is currently exclusive to the mid-engined Corvette.
Front Lift Adjustable Memory Technology Vehicle Applications

| Year | Make | Model | Body Configuration | Standard or Optional |
| --- | --- | --- | --- | --- |
| 2020 – Present | Chevrolet | Corvette | Coupe | Optional |
| 2021 – Present | Chevrolet | Corvette | Convertible | Optional |
It's worth noting the fact that the feature did see a price increase of $500 for the 2021 model year. While it was offered as an available option on 2LT and 3LT trim levels (not offered on 1LT) at $1,495, the 2021 Corvette now offers the feature for $1,995.
Engineering & Technology News
6

With no injuries or fatalities, however.

5

Offering savings and more.