General Motors DSSV Technology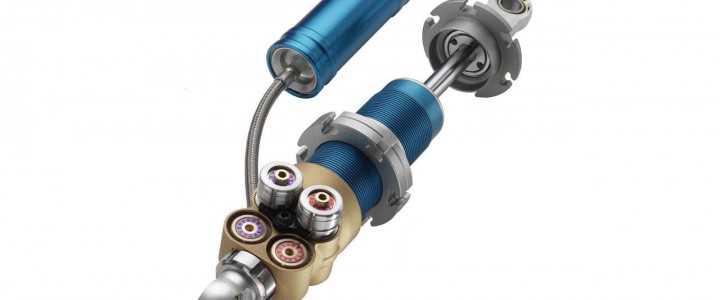 General Motors DSSV Technology
Dynamic Suspensions Spool Valve (DSSV) is a chassis suspension technology that delivers high levels of suspension damping performance. It is used on various ultra high-performance GM vehicles, including the Chevrolet Camaro Z/28, Camaro ZL1 1LE, and Colorado ZR2.
How It Works (In English)
DSSV dampers replaces the shims of a conventional damper with a spool valve – which is a spring-loaded cylindrical sleeve – resulting in better consistency damper to damper, more precise control of the force-velocity curve, and repeatability from impact to impact, negating the possibility of the orifice changing with time and use. What's more, using two spool valves per damper completely decouples the compression and rebound curves, enabling them to be tuned independently.
In performance cars and racing applications, this empowers the driver to bang on a car at a track and have full confidence that the suspension will react exactly how the engineers intended it to every time, lap after lap.
Supplied by Canadian supplier MultiMatic, the technology has been used in race cars and a high-end Aston Martin. However, MultiMatic recently discovered a new manufacturing process that lowers the cost and time required to machine the special spool valves. Interestingly enough, this improvement in manufacturing came from a firm that laser-cuts medical devices.
How It Works (For Engineers)
DSSV dampers rely on a stack of spring-loaded cylindrical sleeves to regulate oil flow via a series of shaped ports (orifices), whose shape defines the characteristic force-velocity curve of the damper. The dampers use precision spool valve technology to deliver the highest level of damper predictability, accuracy and repeatability. These performance characteristics help the damper deliver the ultimate in wheel and vehicle control. 
DSSV delivers superior suspension performance by:
Enabling the generation of any required force-velocity characteristic
Reducing flutter and overshoot which results in superior transient response
Delivering minimized fade at increasing frequencies
Operating in a turbulent oil flow regime, thus assuring thermal insensitivity
Spool valves are analytically determinate and DSSV damping characteristics are mathematically predictable using Specfinder software, enabling engineers to test and tune them specifically to a particular vehicle application.
Race-Proven Applications
DSSV dampers have been proven track record in the motorsports and racing field.
The technology was pioneered in Champ Car in 2002, which won five Champ Car championships. It is also the damper of choice for major Formula One teams including Red Bull Racing, which won the 2008, 2010, 2011 and 2012 Formula One World Constructors' Championships.
DSSV dampers are also factory-installed on Acura LMP1/2 and Courage LMP sports cars, and serves as the damper of choice for race teams around the globe. In fact, 20 of the 56 entries in the 2013 24 Hours of LeMans used DSSV dampers. It's also the spec damper for DTM, Formula 3 and Ferrari 458 Challenge.
In addition, DSSV serves as factory equipment on the exclusive Aston Martin One-77.
Vehicle Applications
Fifth-generation Chevrolet Camaro Z/28

2014 Chevrolet Camaro Z/28
2015 Chevrolet Camaro Z/28

Second-geneation Chevrolet Colorado ZR2
Sixth-generation Chevrolet Camaro ZL1 1LE
DSSV In Camaro Z/28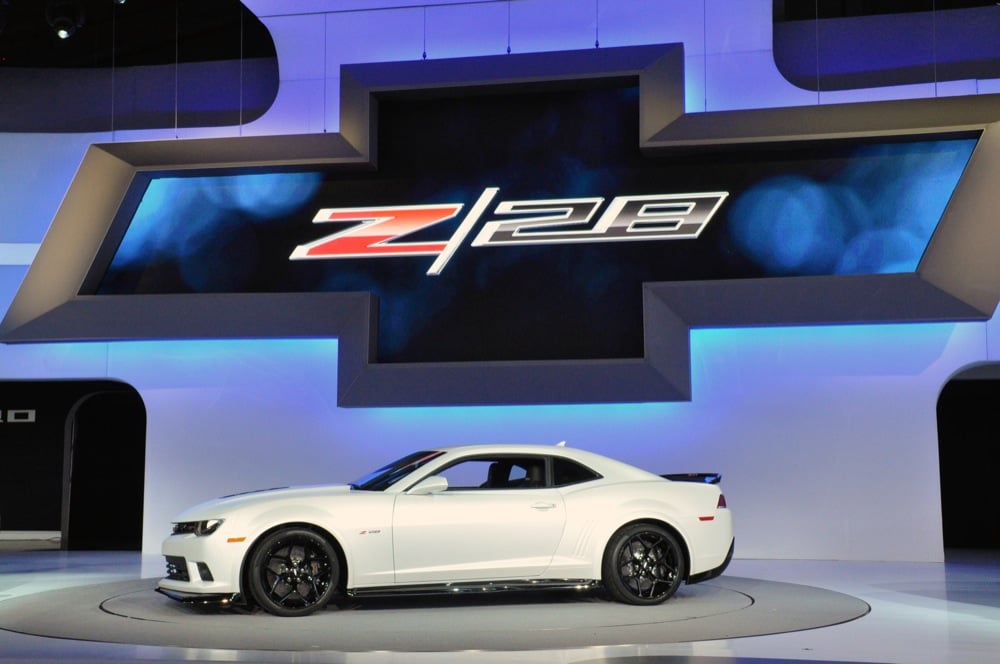 The fifth-generation Chevy Camaro Z/28 is equipped with DSSV dampers in the front and the rear.
The two independent, self-piloted spool valves allow for fully-independent tuning of compression and rebound characteristics. Both the front and rear dampers utilize the same spool-in-piston monotube architecture, thereby allowing maximum piston diameter for the available package space.
Front DSSV Configuration
The Z/28's front DSSV configuration features a spool-in-piston super-strut, an inverted monotube strut with a 40mm piston and a 45mm OD insert tube that assures high bending stiffness, resulting in improved steering feel, vehicle response and maximum cornering capability.
Rear DSSV Configuration
The Z/28's rear DSSV configuration features a spool-in piston damper. The package space at the rear of the vehicle allows for a 45mm diameter piston. The impact-extruded aluminum body results in a mass saving of 2.6 lbs (1.2 kg) per vehicle compared to a standard fifth-gen Camaro damper.
Development
During the development of the 2014-2015 Camaro Z/28, DSSV supplier Multimatic supported Camaro Z/28 development with engineering and manufacturing expertise, leveraging specialized tuning tools and services, including a multi-post rig that's used to tune suspension system performance by characterizing and optimizing vehicle modal response.
In addition, Multimatic and GM Z/28 development engineers used the Multimatic Dynamic Simulator, a full motion "Hardware and Driver-in-the- Loop" simulator, to provide early feedback about proposed engineering and tuning parameters as well as to quickly evaluate multiple suspension iterations. The Multimatic Dynamic Simulator was named 2012 Development Tool of the Year by Vehicle Dynamics International.
DSSV In Colorado ZR2
The second-generation Chevrolet Colorado ZR2 is equipped with DSSV dampers in the front and the rear.
The Colorado ZR2 represents the first application of DSSV dampers in an off-road vehicle, where it offers increased precision and manufacturing repeatability along with enhanced ride and handling performance, both on- and off-road.
Compared to the DSSV dampers used in the Camaro Z/28, the DSSV dampers in the Colorado ZR2 were re-engineered for a truck application. The dampers are position-sensitive and their aluminum bodies each house two spool valves, providing both compression and rebound damping optimized for everyday driving. During extreme off-road use, a third, piston-mounted spool valve delivers additional, uniquely tuned, compression damping. The front dampers also employ a separate rebound valve, which comes into play when the suspension approaches full extension.
"A traditional, deflected-disc damper only offers two force-velocity curves for tuning," says Mark Dickens, Executive Director Accessory Engineering, Performance Variants, Performance Parts and Motorsports Engineering. "The ZR2 dampers offer six tuning curves for the front, four at the rear. For the driver, this translates to greater confidence and control in a wider range of driving experiences."
DSSV In Camaro ZL1 1LE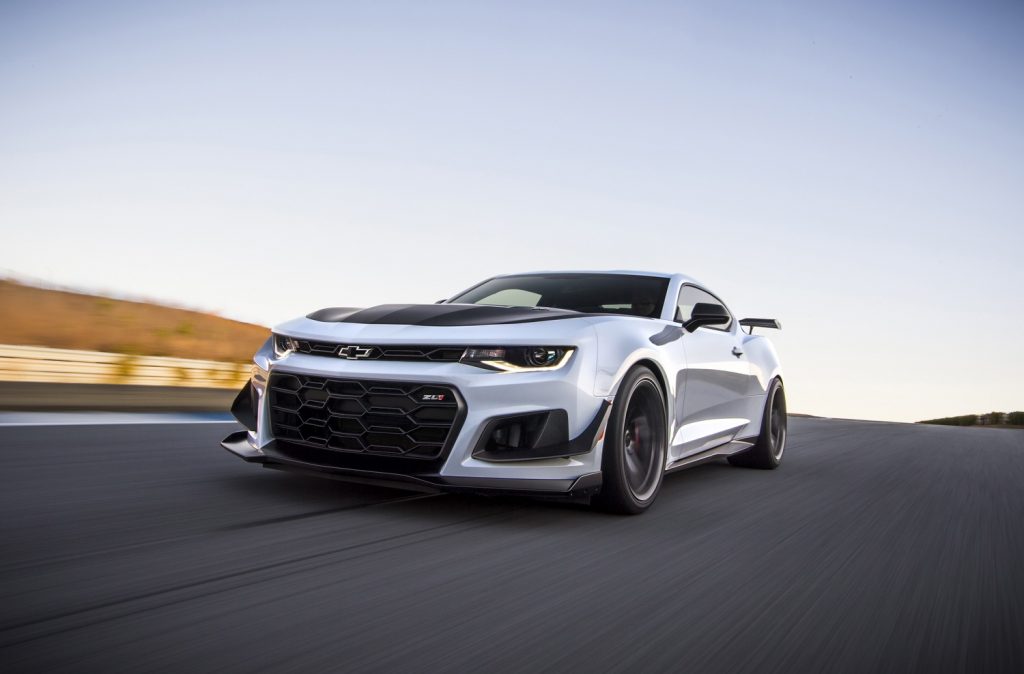 The 2018 Chevrolet Camaro ZL1 1LE is equipped with DSSV dampers in the front and the rear for exceptional wheel and vehicle control.
The ZL1 1LE's front DSSV configuration enables drivers to adjust the ride height of the front end. In addition, the vehicle's front DSSV dampers are used in conjunction with all-new, adjustable camber plates.
DSSV News
14

Jay says the ISV feels surprisingly peppy and lighter than expected, calling it the "ultimate dune buggy."

12

MRC won out over the DSSV damping system used in the Camaro ZL1 1LE.