General Motors Adaptive Ride Control Technology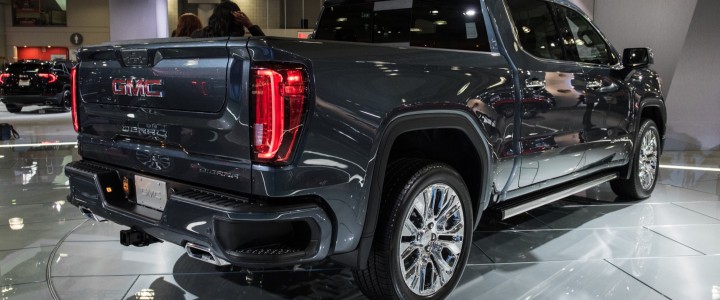 General Motors Adaptive Ride Control Technology
Adaptive Ride Control (ARC) is a General Motors chassis and suspension technology that provides premium driving refinement with exceptional responsiveness. The system delivers a high level of primary vehicle motion control, but with better ride isolation.
How It Works
Adaptive Ride Control is comprised of three primary components:
Sensors at each wheel that detect relative wheel-to-body position sensors
A dedicated control unit with integrated sensors that detect heave, pitch and body roll motion
Active dampers with electronically-controlled valves, which are individually controlled every two milliseconds in a continuous range between the softest and firmest damping
The process to actively control dampers works in the following sequence:
Sensors collect data and feed it to the vehicle's ECU
Serving as the central repository of the data, the ECU evaluates the data to determine the ideal damping force for every individual wheel

The system adjusts compression and rebound to provide optimum damping within a range of characteristic curves, from hard/safety-oriented to soft/comfort-oriented

The damping program calculated by the ECU is then sent to each damper
Valves within the damper carry out the damping requirements
The cycle repeats
The complete process (loop) takes place within two milliseconds.
Not Magnetic Ride
The Adaptive Ride Control system is not the same as Magnetic Ride Control, as the two technologies are based on similar principles but are implemented using different suspension and damping technologies. The biggest difference is that Adaptive Ride control does not use magneto-rheological fluid within the damper.
Vehicle Applications
Typically assigned RPO code Z45, Adaptive Ride Control is available on the following models:
Chevrolet
Currently none
Expected:

Future Tahoe
Future Suburban
Future Silverado
Cadillac
None
Expected:

Future Escalade/Escalade ESV
Generations
The 2019 GMC Sierra Denali introduced the first generation of the Adaptive Ride Control system. It is the first vehicle to feature the technology.
Related Technologies
Adaptive Ride Control is believed to be a modification of the GM Continuous Damping Control that's adapted for body-on-frame vehicles such as pickup trucks and SUVs.
Meanwhile, GM Magnetic Ride Control is an entirely different system. Despite being based on similar principles as ARC and CDC, Magnetic Ride Control uses a very different adaptive suspension technology (magneto-rheological shocks), to carry out the adaptive functionality.