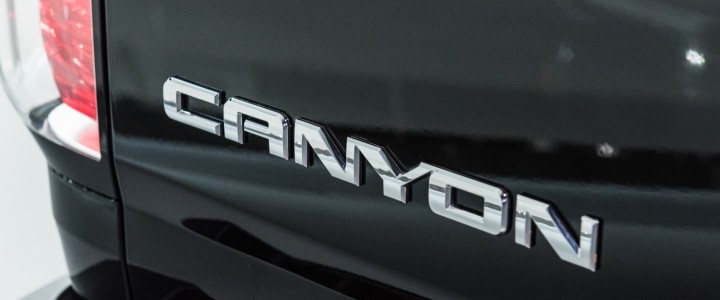 Future GMC Canyon
We expect the next, third-generation GMC Canyon to launch on or after the 2022 model year. Until then, we expect the current, second-generation Canyon to receive minor changes, updates, and improvements.
Overview
What: an all-new GMC Canyon midsize pickup truck that will represent the third generation of the nameplate, after the second-gen Canyon was introduced for the 2015 model year
When: we expect the next GMC Canyon to launch in the 2021 calendar year as a 2022 model year vehicle
Why: an all-new Canyon will maintain GMC's growing presence in the midsize pickup truck segment
Where: sold in all current markets where the Canyon is currently sold, specifically in North America (Canada, United States and Mexico)
Expectations
Following are our expectations about the future GMC Canyon:
Based on the new GM VSS-T platform, delivering all-new underpinnings and engineering
All-new exterior design, available in various cabs and bed configurations
All-new interior design
Improved interior comfort and convenience, as well as a greater variety of features
Inclusion of next-generation infotainment system
Introduction of more GM Active Safety features and technologies
Introduction of new powertrain range
Body Styles
We expect the upcoming future GMC Canyon to be available as a midsize pickup truck with the following cab and bed configurations:
Extended Cab, Long Box
Crew Cab, Short Box
Crew Cab, Long Box
Price
We expect the next GMC Canyon to carry similar pricing as the current, second-gen model and have a U.S. starting price in the $20,000 range.
Platform
We expect the next-gen GMC Canoyn to ride on the new GM VSS-T platform (vehicle set strategy) shared with all future GM pickup trucks and SUVs.
Powertrain
We expect the powertrain of the next GMC Canyon to include a mix of current and carry-over components:
Production
It is currently unclear where the next GMC Canyon will be assembled. The current second-generation model is assembled by GM USA at the GM Wentzville factory in Missouri.
Competitors
The future GMC will have various competitors in the mainstream midsize pickup truck vehicle segment, including:
Before The All-New Model
Before the all-new future GMC Canyon reaches the market, we expect the current second-generation Canyon to receive minor changes, updates, and improvements, along with a potential mid-cycle enhancement or facelift. See information about the current-generation Canyon by using the following links:
Discussion
Discuss the next GMC Canyon in our GMC forum.
News
Follow our coverage of GMC Canyon news.