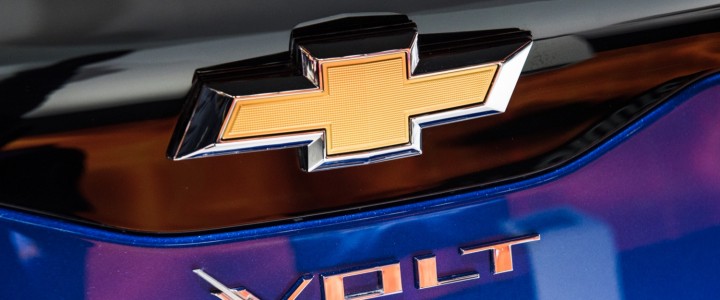 Future Chevrolet Volt
There might not be a next-generation Chevrolet Volt, as the model will likely be canceled around the year 2022. Until then, we expect the current, second-generation Volt to receive minor changes, updates, and improvements.
Following is speculative and unconfirmed information about the next Chevrolet Volt. This page is a continuous work-in-progress and will be updated on a regular basis as we await official details from General Motors and Chevrolet.
If you notice any inaccuracies about the information provided, or have edits to suggest, please let us know here.
| | |
| --- | --- |
| Last redesigned model year: | 2016 (second generation) |
| Last midcycle refresh/MCE model year: | 2019-2020 (expected) |
| Expected redesign model year: | none – model to be discontinued |
| Current names: | Chevrolet Volt, Buick Velite 5 |
| Current platform: | GM D2 platform |
| Future platform: | GM VSS-F platform |
| Layout: | FF/B (front-engined, front-wheel-drive with battery pack running the length of the vehicle) |
| Current body styles: | compact four-door sedan/liftback |
| Future body styles: | crossover utility vehicle (CUV) |
| Segment: | C Segment crossover |
| Expected gasoline engines: | I-3 turbo |
| Expected transmissions: | Voltec drivetrain |
Overview
What: an all-new Chevrolet Volt compact sedan and hatchback that will represent the third generation of the Volt nameplate, after the first-gen Volt launched in 2010 and the second-gen Volt followed in 2016
When: we expect the next Volt to launch in the 2022 calendar year as a 2022 or 2023 model year vehicle
Why: an all-new Volt will enable Chevrolet to continue building its leadership in the electric car space
Where: sold in all current markets where the Volt is currently sold, including the United States, Canada and Mexico, along with certain markets outside of North America
Expectations
Following are our expectations about the future Chevrolet Volt:
Based on the new GM VSS-F platform (vehicle set), delivering all-new underpinnings and engineering
All-new exterior
All-new interior
Inclusion of next-generation MyLink infotainment system
Introduction of more GM Active Safety features and technologies
Introduction of all-new Voltec powertrain
Body Styles
We expect the upcoming future Chevy Volt to continue being available as a compact four-door sedan-like liftback.
Price
We expect the next Chevy Volt to carry similar pricing as the current, second-gen model, with a starting in the $33,000 range.
Platform
We expect the next-gen Chevy Volt to ride on the GM VSS-F vehicle set shared with future GM front-drive cars and crossovers. The GM VSS, or Vehicle Set Strategy, represents a new way for GM to develop and build vehicles.
Powertrain
It is currently unclear what kind powertrain updates, if any, will be present in the next Volt. However, we expect the next Chevy Volt to continue being powered by an improved Voltec powetrain that consists of the following components:
Range-extending engine
Power electronics
Battery
Drive Unit
When it launched, the all-new 2016 Chevy Volt had an improved Voltec powertrain that delivered increased all-electric range, greater efficiency, and stronger acceleration. It uses the following components:
Battery: the 2016 Volt uses a 18.4 kWh battery system with revised cell chemistry that was developed in conjunction with LG Chem. Though overall system storage capacity has increased, the number of cells have decreased from 288 to 192 as the result of a revised chemistry. What's more, the cells are positioned lower in the pack for an improved (lower) center of gravity and the overall mass of the pack is 21 pounds (9.8 kg) lighter.
Drive unit: the 2016 Volt's two-motor drive unit delivers increased efficiency and performance along with reduced noise and vibration. The drive unit operates up to 12 percent more efficiently and weighs 100 pounds (45 kg) less than the current system. Both motors operate together in more driving scenarios, in both EV and extended-range operation. The ability to use both motors helps deliver a 19-percent   improvement in electric acceleration from zero to 30 mph (2.6 seconds) and a 7 percent improvement from zero to 60 mph (8.4 seconds).  In addition, GM engineers designed the Voltec electric motors to use significantly less rare earth materials, with one of the motors using no rare earth-type magnets. The drive unit is manufactured at GM's Powertrain plant in Warren, Michigan.
Range-extending gasoline engine: the 2016 Volt uses a 1.5L I-4 engine to extended the range of the vehicle once the electric battery charge has reached a certain point of depletion. The motor makes 101 horsepower and is manufactured at the GM Toluca factory in Mexico for the first year of production; production then shifted to the the GM Flint engine plant in Michigan.
Production
Due to economic and political climates, it is currently unclear where GM will produce the next-generation Volt.
Currently, the second-gen Volt is assembled by GM USA at the GM Detroit-Hamtramck factory in Detroit, Michigan.
Competitors
The future Chevrolet Volt will have the following competitors:
Toyota Prius Plug-In/Prime
Ford C-Max Energi
Upcoming Honda extended-range EV
Hyundai Ioniq
Before The All-New Model
Before the all-new future Chevy Volt reaches the market, we expect the current second-generation Volt to receive minor changes, updates, and improvements. See information about the current-generation Volt by using the following links:
2011 Chevrolet Volt (introduction of first-gen model)
2012 Chevrolet Volt
2013 Chevrolet Volt
2014 Chevrolet Volt
2015 Chevrolet Volt
2016 Chevrolet Volt (introduction of second-gen model)
2020 Chevrolet Volt
Discussion
Discuss the next Chevy Volt in our Chevrolet forum.
News
Follow our coverage of Chevrolet Volt news.