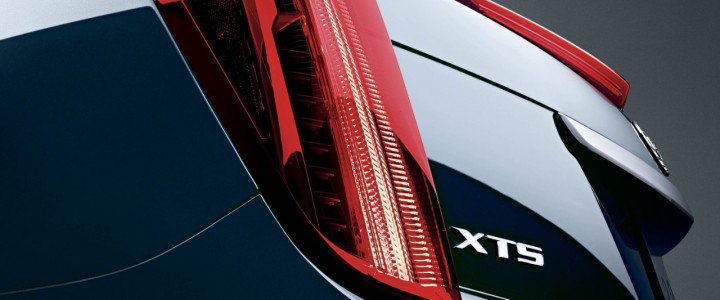 Future Cadillac XTS
We expect that the Cadillac XTS will not receive a second-generation replacement and will instead end its lifecycle in the 2020-2021 calendar years.
Following is speculative and unconfirmed information about the future Cadillac XTS. This page is a continuous work-in-progress and will be updated on a regular basis as we await official details from General Motors and Cadillac.
If you notice any inaccuracies about the information provided, or have edits to suggest, please let us know here.
Future Cadillac XTS Overview

| | |
| --- | --- |
| Last redesigned model year: | 2013 (first generation) |
| Refresh model year: | 2019 |
| Expected redesign model year: | none, model will be discontinued around 2020-2021 calendar year |
| Current platform: | Super Epsilon 2 platform |
| Layout: | FF (front-engined, front-wheel-drive/all-wheel-drive) |
| Current body styles: | four-door sedan |
| Segment: | full-size sedan (F segment) |
Overview
Having introduced the XTS for the 2013 model year, Cadillac made several small improvements to the vehicle during its lifecycle. The vehicle was considered to be a stop-gap by many, including GM Authority as Cadillac needed time to develop a full-size sedan that truly reflected the sport-luxury direction of the brand, something that the XTS did not accomplish. This vehicle eventually became known as the Cadillac CT6.
The XTS was initially set to be discontinued around 2017, but its lifecycle was extended. The model received a refresh/facelift for the 2018 model year. The XTS will live out its lifecycle and then be discontinued around the 2020-2021 calendar years, with its place taken by the Cadillac CT6.
Production
The Cadillac XTS is assembled by GM Canada at the GM Oshawa factory in Ontario.
Through The Years
The Cadillac XTS received various changes, updates, and improvements during its lifecycle. See information about the Cadillac XTS by using the following links:
2013 Cadillac XTS (introduction of first-generation model)
2014 Cadillac XTS
2015 Cadillac XTS
2018 Cadillac XTS (introduction of refresh / facelift model)
2020 Cadillac XTS
Discussion
Discuss the next-generation Cadillac XTS in our Cadillac forum.
News
Follow our coverage of Cadillac XTS news.