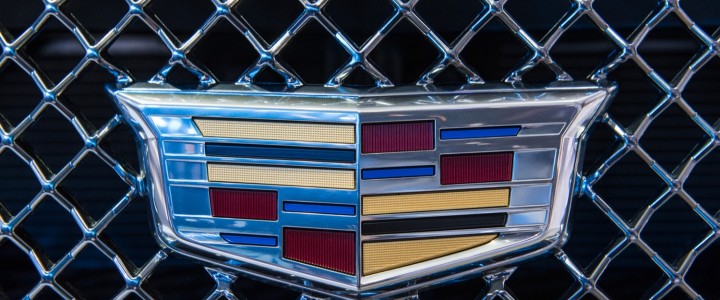 Future Cadillac CT5
The Cadillac CT5 is a line of midsize luxury cars that hit the market in the 2019 calendar year for the 2020 model year. It is a successor of sorts to the third-generation Cadillac CTS.
Following is speculative and unconfirmed information about the future Cadillac CT5. This page is a continuous work-in-progress and will be updated on a regular basis as we await official details from General Motors and Cadillac.
If you notice any inaccuracies about the information provided, or have edits to suggest, please let us know here.
Future Cadillac CT5 Overview

| | |
| --- | --- |
| Expected introduction model year: | 2020 (first generation of CT5, fourth generation of CTS) |
| Last redesigned model year: | 2014 (third generation CTS) |
| Expected refresh model year: | 2023 |
| Expected redesign model year: | 2026 (second generation CT5) |
| Expected name: | Cadillac CT5 |
| Current platform: | first-generation Alpha platform |
| Future platform: | Alpha 2 platform for first-gen CT5 and GM VSS-R platform for second-gen CT5 |
| Layout: | FR (front-engined, rear-wheel-drive/all-wheel-drive) |
| Current body styles: | CTS – four-door sedan |
| Future body styles: | CT5 – four-door sedan confirmed; wagon, two-door coupe, two-door convertible possible |
| Segment: | midsize sedan (E segment) |
| Expected gasoline engines: | turbo I-4, naturally aspirated V-6, twin-turbo V-6, twin-turbo V-8, possible supercharged V-8 |
| Expected diesel engines: | four-cylinder turbo-diesel possible for select markets |
| Expected transmissions: | 10-speed automatic |
| Expected alternative fuel powertrains: | plug-in gas-electric hybrid |
Overview
What: an all-new midsize sport-luxury car range replacing the CTS, albeit at a lower price point
When: a launch in calendar year 2019 as a 2020 model year vehicle
Why: the all-new CT5 will enable Cadillac to continue competing in the midsize luxury car space
Where: sold in all current markets where Cadillac has a business presence, including the United States, Canada, Mexico, China, South Korea, the Middle East, Russia, and Europe. The CT5 could be also sold in more countries if the Cadillac brand enters new markets.
Expectations
Following are our expectations for the future Cadillac CT5:
Based on the longer variant of the GM Alpha 2 platform
Feature Cadillac's new design language similar to the Cadillac Escala concept
Introduce an improved interior over the third-generation CTS, with increased levels of refinement, luxury, and convenience
Include the GM Super Cruise autonomous driving technology
Introduce a plug-in hybrid/PHEV variant like the CT6 Plug-In Hybrid or a pure battery electric model
Body Styles
We expect the upcoming future Cadillac CT5 to be available as a midsize sedan. A coupe and convertible variants are probable. A wagon variant is also possible.
Platform
The Cadillac CT5 will ride on the successor to the original GM Alpha platform known as the Alpha 2 platform, shared with the following vehicles:
As such, it will have a longitudinal powertrain configuration.
Powertrain
Future Cadillac CT5 may feature the following engine choices:
New turbo-diesel engine for select markets (diesel)
Electric plug-in hybrid/PHEV (gasoline/electric)
Cadillac Twin-Turbo 4.2L V-8 for CT5 V-Sport model making in the vicinity of 500 horsepower
Supercharged 6.2L V-8 LT4 for the CT5-V Blackwing (confirmed)
Production
Assembly of the Cadillac CT5 has been confirmed by GM USA at the GM Lansing Grand River factory in Michigan alongside the Cadillac CT4, and the sixth-gen Chevrolet Camaro.
Discussion
Discuss the next-generation Cadillac CT5 in our Cadillac forum.
More CT5 news
4

Thirteen wheels on offer with three no-charge options.

0