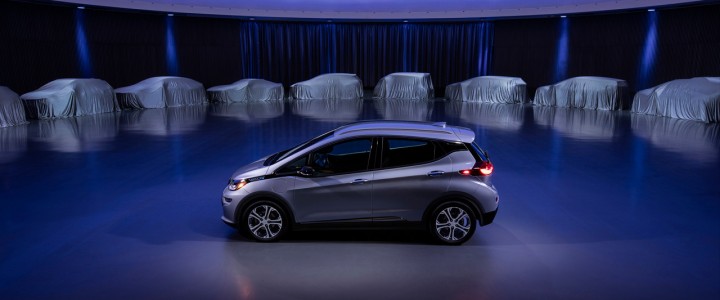 Future GM EVs
General Motors is going all in everybody in when it comes to electric vehicles in a push towards achieving its vision of zero emissions, zero accidents and zero congestion. As of November 2020, a total of 30 new GM EVs are planned for global markets. The majority of these will be based on the automaker's new BEV3 flexible electric vehicle platform.
Current GM Electric Vehicles
The following GM electric vehicles are available on sale today:
The two Bolt models are based on GM's BEV2 platform. BEV2 will be sunset after two Bolts reach the end of their respective lifecycles.
Future GM Electric Vehicles
General Motors has announced or hinted at plans to launch the following future GM EVs.
Full-size pickup
Compact crossover
Midsize crossover
"Low-roof entries" (believed to be sedans)
Compact crossover
Midsize crossover
Celestiq
Full-size SUV (Escalade EV)
Compact crossover (XT4 sized)
Midsize crossover (XT6 sized)
"Low roof entries" (believed to be sedans)
Discontinued Electrified Cars
General Motors has previously offered the following electric and electrified models:
GM EV1
Chevrolet Tahoe Hybrid
GMC Yukon Hybrid
Cadillac Escalade Hybrid
Chevrolet Silverado 1500 Hybrid
GMC Sierra 1500 Hybrid
Chevrolet Volt – introduced for the 2011 model year and discontinued after the 2019 model year
Chevrolet Malibu Hybrid – introduced for the 2016 model year and discontinued after the 2019 model year
Chevrolet Silverado eAssist
GMC Sierra eAssist
Cadillac CT6 PHEV – discontinued in the U.S., but still available in China
Strategy
In 2017, GM Chairman and CEO Mary Barra shared the company's newfound vision of zero crashes, zero emissions and zero congestion."
The automaker believes that getting to zero emissions will not happen overnight. As a result, it plans to leverage its existing BEV2 platform, which serves as the basis for the Chevy Bolt EV, by:
Continuing to sell the Bolt EV: over 17,000 units had found customers since its launch roughly a year earlier. That number will have grown to over 100,000 units sold by February 2021.

Introducing two new vehicles on the BEV2 architecture: these ended up being the

Buick Velite 7

as well as the 2022 Chevrolet Bolt EUV.

Contining to test the 180 Cruise autonomous vehicles, which were based around the Bolt EV
"General Motors believes in an all-electric future," said Mark Reuss, who at the time served as General Motors executive vice president of Product Development, Purchasing and Supply Chain (prior to his promotion to be President in 2019). "Although that future won't happen overnight, GM is committed to driving increased usage and acceptance of electric vehicles through no-compromise solutions that meet our customers' needs."
On October 6th, 2017, General Motors announced the appointment of Pam Fletcher to the newly-created position of Director Global Electric Vehicle Programs responsible for the development of future GM EVs reporting to Doug Parks, VP of Autonomous and Electric Vehicle Programs.
On October 2nd, 2017, GM made the following announcement:
In the next 18 months, it will introduce two new all-electric vehicles based on learnings from the Chevrolet Bolt EV, and that
By 2023, the automaker will introduce at least 20 new all-electric vehicles
In September 2018, Fletcher was appointed to the role of GM VP of Innovation. In that role, Fletcher, 52, will report directly to CEO Mary Barra, and will work on "identifying, integrating and accelerating business opportunities that make [GM's] customers' lives easier and drive long-term value to [GM] shareholders."
In March 2020, General Motors held a conference called EV day where it made several announcements, including:
Ultium battery packs
Ultium electric drive motors
BEV3 electric vehicle architecture
In November 2020, at a Barclay's conference, General Motors CEO Mary Barra announced plans to increase its financial commitment to EVs and AVs by $7 billion and launch a total of 30 new electric vehicles globally. Prior to that, GM had set earmarked $20 billion for EV and AV investment and said it would launch 20 new EVs globally by 2023. This was before the COVID-19 pandemic, which had driven GM to further increase its commitment to battery electric and self driving vehicles. Barra said the company now plans to invest a total of $27 billion in EV and AVs through to 2025, helping it to launch 30 EVs worldwide within the same timeframe – more than two-thirds of which will be available in North America.
The automaker says that with this move, more than half of its capital spending and product development team will be devoted to electric and electric-autonomous vehicle programs.
"Climate change is real, and we want to be part of the solution by putting everyone in an electric vehicle," Barra said in a prepared statement. "We are transitioning to an all-electric portfolio from a position of strength and we're focused on growth. We can accelerate our EV plans because we are rapidly building a competitive advantage in batteries, software, vehicle integration, manufacturing and customer experience."
According to official press material, the future GM EVs will encompass EVs "at all price points," and and for various lifestyles/uses including work, adventure, performance and family." In addition, more than 40 percent of GM's U.S. portfolio will be battery-powered by the end of 2025.
GM also outlined some improvements to its Ultium modular battery system at the Barclays conference. Thanks to unnamed "engineering advances," the automaker said its engineers "have increased the previously stated GM-estimated maximum range of Ultium-based vehicles from 400," to 450 miles on a full charge. We should not that it is almost certain that only select GM electric vehicles with Ultium batteries, such as those with large, long-range battery packs, will be able to achieve this estimated range figure.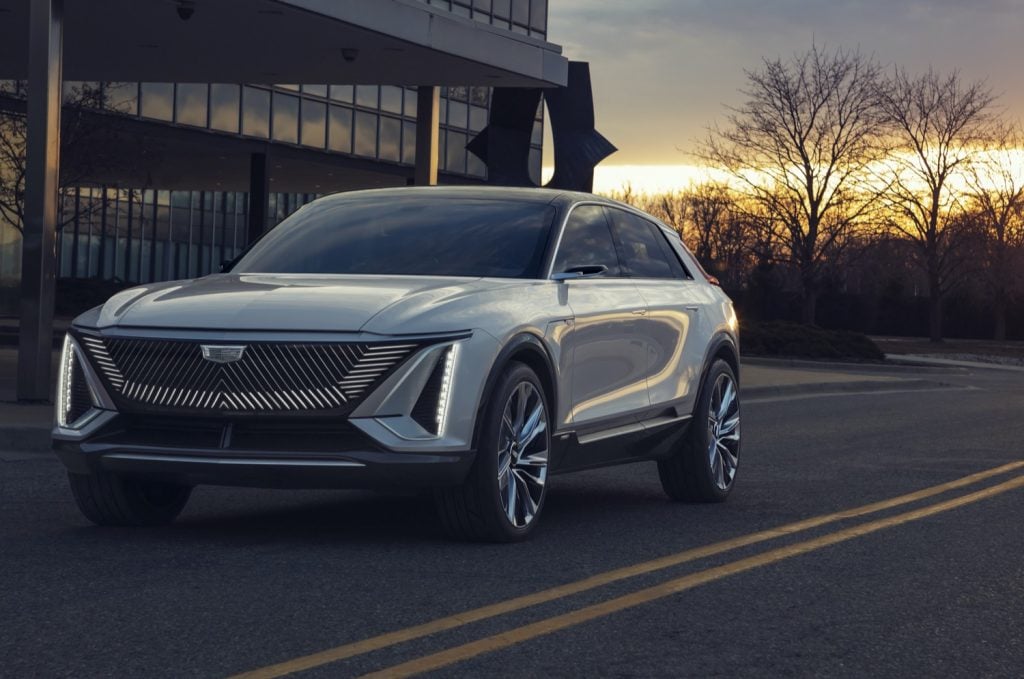 Lastly, GM said the short development cycle for the GMC Hummer EV is now the standard across all of its EV programs, bumping their respective development schedules forward. These newly expedited programs include a total of 12 different vehicles.