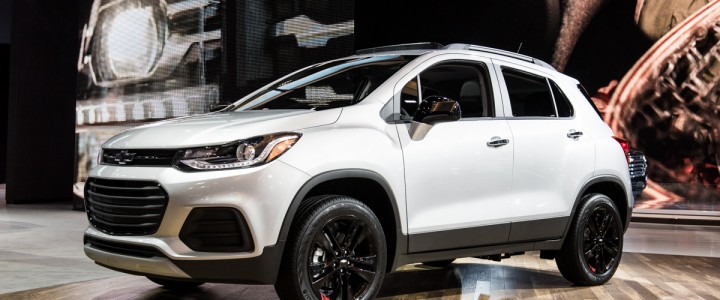 2019 Chevrolet Trax
The Chevrolet Trax receives a few minor changes and updates for the 2019 model year.
Changes, Updates, New Features
Following are the changes, updates and new features for the 2019 Chevrolet Trax:
Exterior:

Deletion of Red Hot exterior color
Addition of three new exterior colors:

Pacific Blue Metallic
Dark Copper Metallic
Satin Steel Metallic

Addition of a new "Premier" badge on liftgate
See detailed 2019 Chevrolet Trax changes, updates and new features here: 2019 Trax change log.
The updates and changes described here are specific to the U.S. market and may be different for other markets.
Body Styles
The 2019 Chevy Trax continues to be offered as a subcompact, five-door crossover utility vehicle (CUV).
Platform
Like all first-generation units of the Chevrolet Trax, the 2019 Trax continues to ride on the GM Gamma II platform shared with the first-generation Buick Encore and first-generation Chevrolet Sonic.
Production
The 2019 Chevy Trax is assembled at these two factories, for various global markets:
Availability
We expect the 2019 Trax to follow the regular GM model year rollover sequence, and launch in the third quarter of the 2018 calendar year.
Naming
The Chevrolet Trax is known as the Trax in North America and as the Tracker in some international markets, such as Russia and the CIS as well as select markets in South America.
Beyond 2019
We expect that the 2019 model year will be the second-to-last year of production for the first-gen Chevy Trax, and that an all-new, next Chevy Trax will launch in the 2021 model year.
Discussion
Discuss the 2019 Chevrolet Trax in our Chevrolet forum.
News
Follow our coverage of Chevy Trax news.
2019 Chevrolet Trax Pages