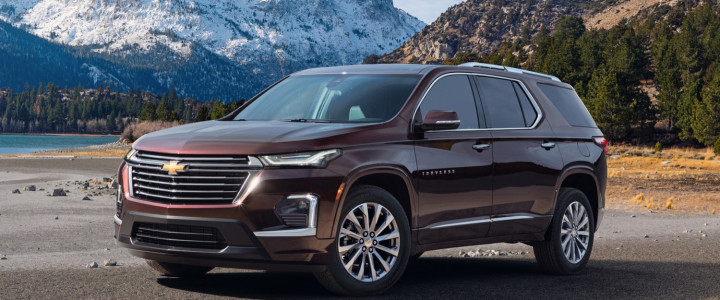 2022 Chevrolet Traverse
The Chevrolet Traverse was scheduled to receive a refresh in 2021 (see 2021 Chevrolet Traverse info), however, due to complications caused by the Coronavirus pandemic, the changes were pushed into the 2022 model year. To clarify, the 2022 Traverse will launch in early fall of the 2021 calendar year.
As such, the Traverse receives a mid-cycle enhancement (MCE), otherwise known as an update, refresh or facelift, for the second-gen Traverse's fifth model year, consisting of updates to its exterior and interior.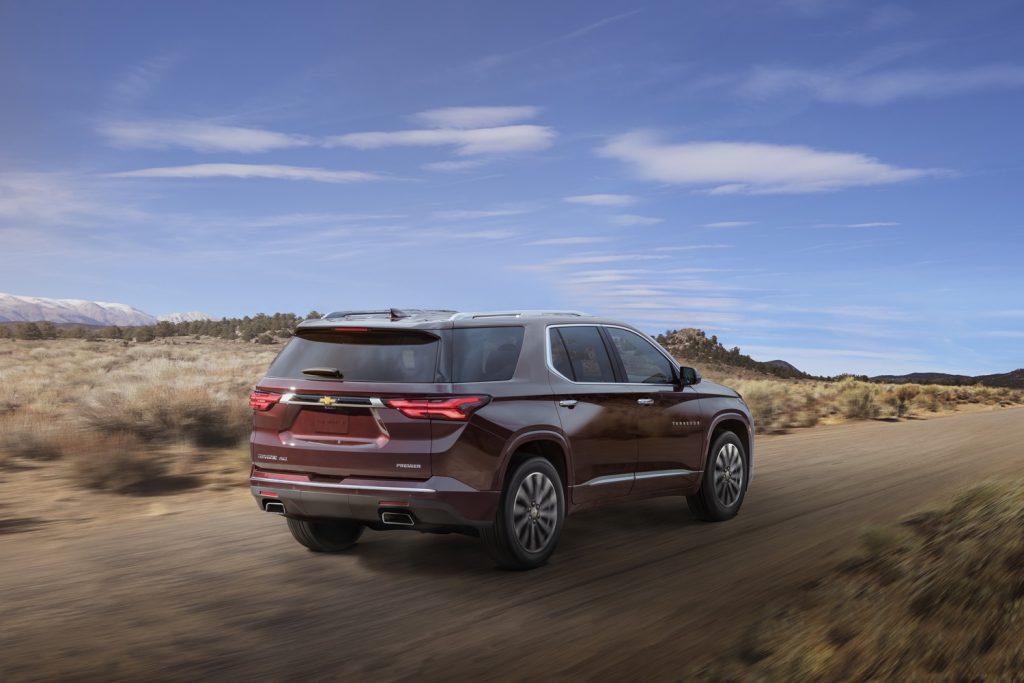 Body Styles
The 2022 Chevrolet Traverse will continue to be offered as a full-size four-door crossover utility vehicle (CUV) with three rows of seating.
Platform
Like all second-generation units of the Chevy Traverse, the 2022 Traverse continues to ride on the long-wheelbase variant of the GM C1 platform (or "Chi") shared most directly with 2018 and newer Buick Enclave (second generation). 
A shorter version of the C1 platform is used to underpin the following vehicles:
2017 and newer Cadillac XT5 (first generation)
2018 and newer GMC Acadia (second generation)
2019 and newer Chevrolet Blazer
2020 and newer Cadillac XT6 (first generation)
2020 and newer Chevrolet Blazer XL / three-row Blazer
2020 and newer "baby" Buick Enclave (China market)
Production
The 2022 Chevrolet Traverse will continue being assembled by GM USA at the GM Lansing Delta Township plant in Michigan.
Availability
The 2022 Chevy Traverse will  of the 2020 calendar year.
Beyond 2022
We expect that the current, second-generation Chevrolet Traverse will remain in production for at least the 2022, 2023 and probably the 2024 model years, and that an all-new, future Chevrolet Traverse will launch in the vicinity of the 2024 model year.
Discussion
Discuss the 2022 Chevrolet Traverse in our Chevrolet forum.
[/toggle]
Chevrolet Traverse Pictures