2023 Chevrolet Suburban
The 2023 Chevrolet Suburban represents the third model year of the twelfth generation full-size SUV, which was all-new for 2021. As such, the 'burban is expected to see minor changes and updates for the 2023 model year. However, there is a possibility that an all-new, high-performance variant may enter the market, and will utilize the supercharged 6.2L LT4 V8 engine.
2023 Chevrolet Suburban Quick Facts
Assembly Location
Arlington, Texas, USA
Body Style(s)
Full-Size SUV
Layout
Front-Engined, Longitudinal
Engine(s)
3.0L LM2 I6 Duramax (Diesel)
5.3L L84 V8(Gas)
6.2L L87 V8(Gas)"
Transmission(s)
10-Speed Auto
Drive Wheels
Rear-Wheel-Drive, Four-Wheel-Drive
Availability
U.S.A., Canada, Mexico
Predecessor
2022 Chevrolet Suburban
Successor
2024 Chevrolet Suburban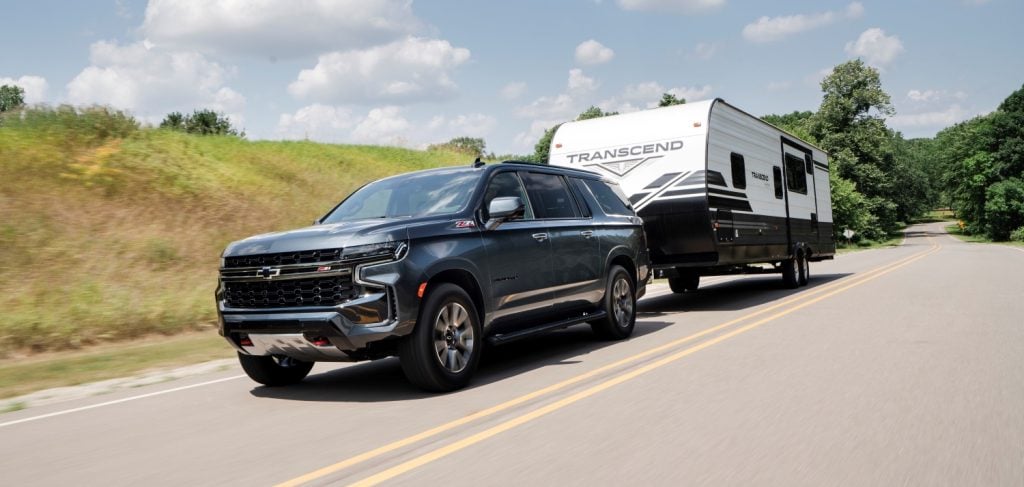 Changes, Updates, New Features
Coming soon. 
The updates and changes described here are specific to the U.S. market and may differ for other markets.
Sales
See Chevrolet Suburban sales numbers for all markets, including the United States, Canada, Mexico, and more.
Gallery
Chevrolet Suburban Pictures
Discussion
Discuss the 2023 Chevrolet Suburban in our Chevrolet forum.
Suburban News
64

Dropping the LT4 in them would be easy enough.

4

Two-tone and supercharged.