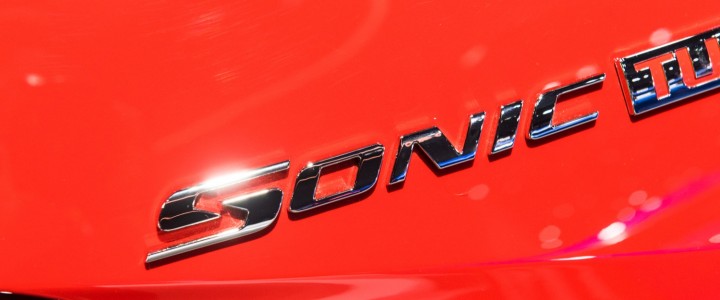 2021 Chevrolet Sonic
We initially anticipated three scenarios regarding the future of the Chevrolet Sonic, including its demise.
In early July of 2020, sources told GMAuthority not to expect the subcompact vehicle range to live on past the 2021 model year, if not before that. Shortly thereafter, General Motors confirmed that the would officially retire at the end of 2020 (see 2020 Chevrolet Sonic info).
Initial Expectations
The way we see it here at GM Authority, the 2021 Chevrolet Sonic could go one of three ways:
It could receive a few minor changes and updates, continuing with the first-generation model.
It could see the introduction of an all-new, second-generation model, which would mark the end of the first-generation Sonic.
It could see the Sonic model be discontinued outright.
Following is speculative and unconfirmed information about the 2021 Chevrolet Sonic. This page is a continuous work-in-progress and will be updated on a regular basis as we await official details from General Motors and Chevrolet.
If you notice any inaccuracies about the information provided, or have edits to suggest, please let us know here.
Option 1: Minor Changes To First-Gen Sonic
If the 2021 Chevy Sonic receives changes to the first-generation model, then we would expect:
Minor changes to features/equipment group structure
One or two new exterior colors
One or two new interior color combinations
No changes to powertrain after the changes
Option 2: Introduction Of An All-New Sonic
If the 2021 Chevy Sonic ends up being the all-new, second-generation Sonic, then our expectations would be as follows:
Based on the new GM G2 platform or on the GM VSS-F platform, delivering all-new underpinnings and engineering
Significantly lighter than the first-generation model, by as much 300 pounds (136 kilograms) thanks to GM's efforts to decrease the weight of its entire fleet
All-new exterior design, available in four-door sedan and hatchback variants
All-new interior design
Improved interior comfort and convenience, including:

Keyless entry and push-button start
Improved ergonomics for driver and passengers, including a full-width center console with armrest

Potential high-performance model to battle the Ford Fiesta ST
Inclusion of next-generation MyLink infotainment system
Introduction of more GM Active Safety features and technologies
Introduction of all-new powertrain range
Option 3: Discontinuation
Another possibility is that the Sonic will be discontinued after the 2020 model year. Rumors suggesting the Sonic's discontinuation surfaced in early 2018, but have not been confirmed by General Motors.
It's worth noting that the Sonic has been discontinued in Canada, but GM U.S. remains "committed" to the model.
Some of the reasons for the potential discontinuation of the Sonic include the ongoing rise in popularity of crossovers, and declining Sonic sales.
Sonic News
1

A likely manufacturing defect.

22

Pickup trucks have a high death rate for other drivers as well.