Chevrolet Silverado 1500 ZR2
Chevrolet Silverado 1500 ZR2
The Chevrolet Silverado 1500 ZR2 is a high-performance variant of the full-size pickup truck that entered the market for the 2022 model year.
Notably, the ZR2 moniker began life as the RPO code for a performance-enhancing off-road package for GM trucks and SUVs, and was initially introduced on the 1994 Chevrolet S-10 as well as the GMC Sonoma. For the Chevrolet Silverado 1500, the ZR2 will be a trim level rather than just an available package.
Chevrolet Silverado 1500 ZR2 Quick Facts

| | |
| --- | --- |
| Assembly Location | GM Flint Assembly in Flint, Michigan, USA and GM Fort Wayne Assembly in Fort Wayne, Indiana, USA |
| Body Style(s) | Light-Duty Four-Door Crew Cab |
| Layout | Front-Engined, Longitudinal |
| Engine(s) | 6.2L L87 V8, 3.0L LZ0 I6 |
| Transmission(s) | 10-Speed Auto |
| Drive Wheels | Four-Wheel-Drive |
| Availability | U.S.A., Canada, Mexico, Middle East |
Overview
In a January 2018 interview with GM Authority, a Chevrolet official stated that the brand was assessing a performance model of the all-new, fourth-generation Silverado which was introduced for the 2019 model year (see more on the 2019 Silverado).
The automaker has since announced the introduction of the first-ever Silverado 1500 ZR2 pickup truck, which will arrive with the refreshed 2022 Silverado 1500 model.
"We've had so much success with Colorado ZR2 at the dealership and on the racing circuit, we decided to build on that legacy," said Director of Chevrolet Truck Marketing, Kelly MacDonald. "Enter the 2022 Silverado 1500 ZR2, Chevy's flagship off-road truck and the latest addition to our factory lifted truck lineup."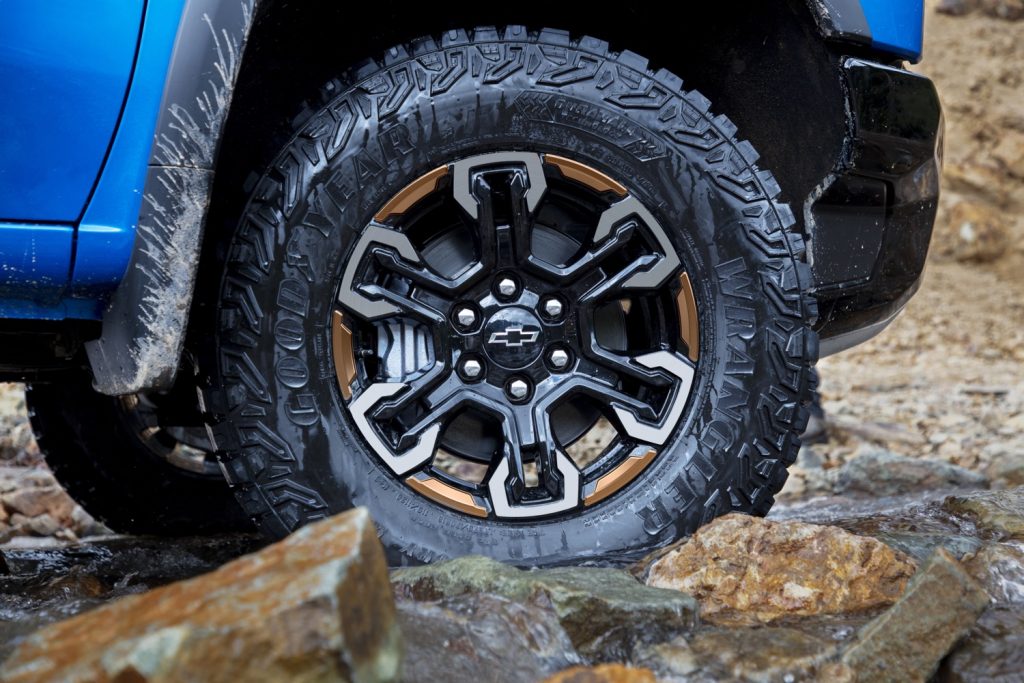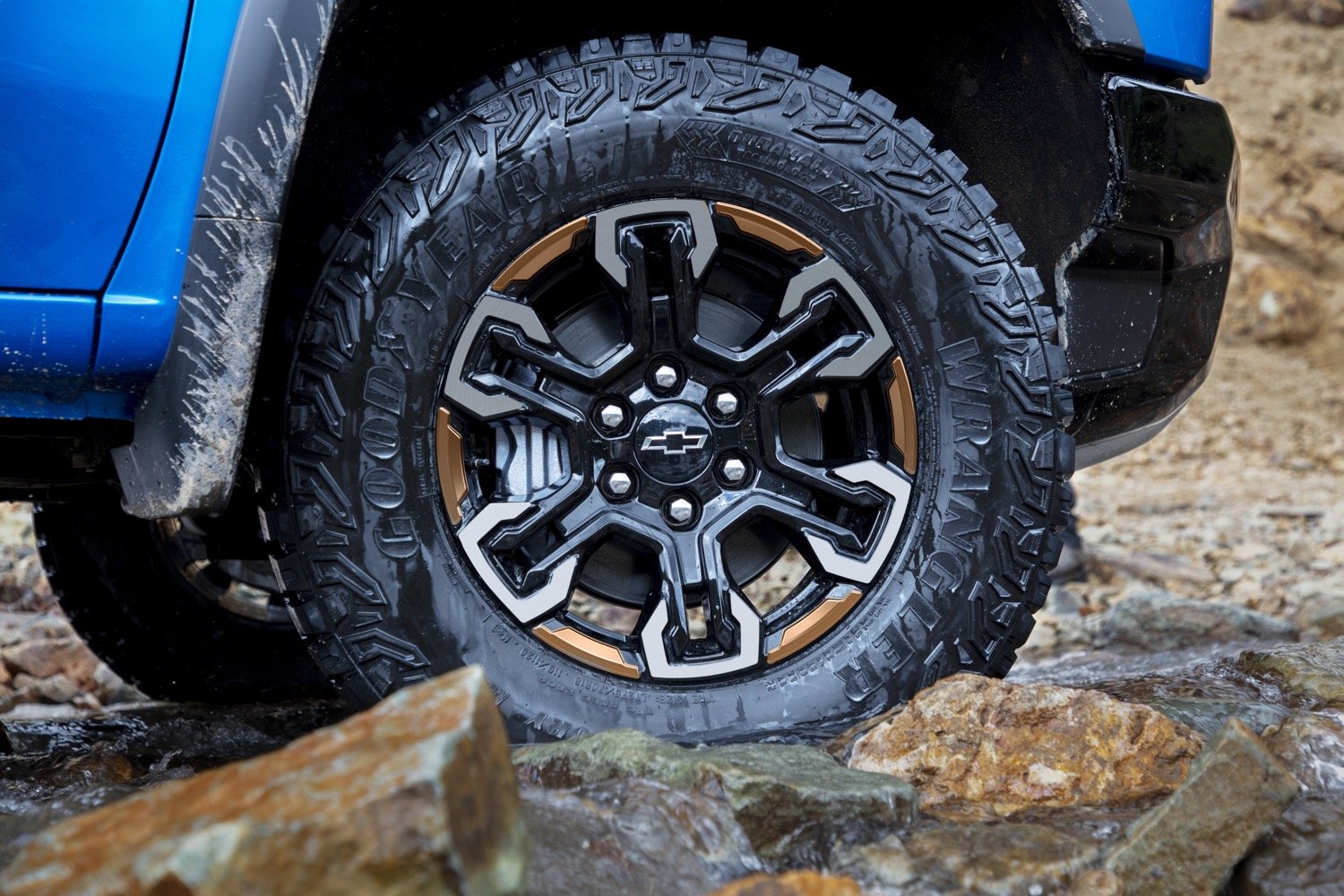 Mechanical Highlights
The 2022 Chevrolet Silverado 1500 ZR2 follows the automaker's collaboration with Chad Hall Racing, with several components being shared between the race truck and production truck, including the frame, transmission, transfer case, and naturally aspirated 6.2L V8 L87 engine, which is rated at 420 horsepower and 460 pound-feet of torque.
"Chevrolet has been competing on some of the most grueling, toughest off-road courses with a prototype Silverado 1500 ZR2 in the Best in the Desert race series," said Dom Lester, General Motors chief engineer, Performance Variants, Parts and Motorsports Engineering. "We applied what we learned in racing and Moab testing to the new ZR2 to offer a supremely capable and confidence-inspiring package, but one that doesn't beat you up on the highway with its ride quality. It's equally capable and comfortable."
The off-road-capable truck is also fitted with MultiMatic DSSV dampers which have been paired with uniquely-tuned springs in an effort to increase maximum front and rear suspension travel. Other enhanced hardware includes:
Front and rear e-lockers
Specific off-road chassis and suspension calibrations

Includes Terrain Mode, which allows one-pedal rock crawling

33-inch off-road MT tires
Unique skid plate package
New high-approach steel front bumper designed for off-road strength

Enables an improved 31.8-degree approach angle
Silverado 1500 ZR2 also boasts 11.2 inches of ground clearance, with a break over angle of 23.4 degrees, and a departure angle of 23.3 degrees
Mindful considerations were also taken into account, including removable end caps designed into the front bumper for easier replacement in the event of close encounters with rocks or other off-road objects. The dual exhaust has been placed before the rear bumper to eliminate potential damage.
Exterior
The all-new Silverado 1500 ZR2 features a unique exterior that sets it apart from other Silverado 1500 models. Up front the off-roader flaunts the revised fascia of the fully refreshed Chevy Silverado, as well as some off-roading specific elements, including twin red tow hooks in the lower fascia as well as a silver skid plate. Additionally, vertical fog lights sit on either side of the red tow hooks, and a ZR2-specific grille with a functional flow tie completes the look.
On the side, the raised suspension, exterior badging, and trim-specific wheel options further the distinction between the ZR2 and non-ZR2 Silverado pickups. Out back sits more ZR2 badging along with corner steps and concealed exhaust outlets, which terminate before the rear bumper to provide maximum approach and departure angle.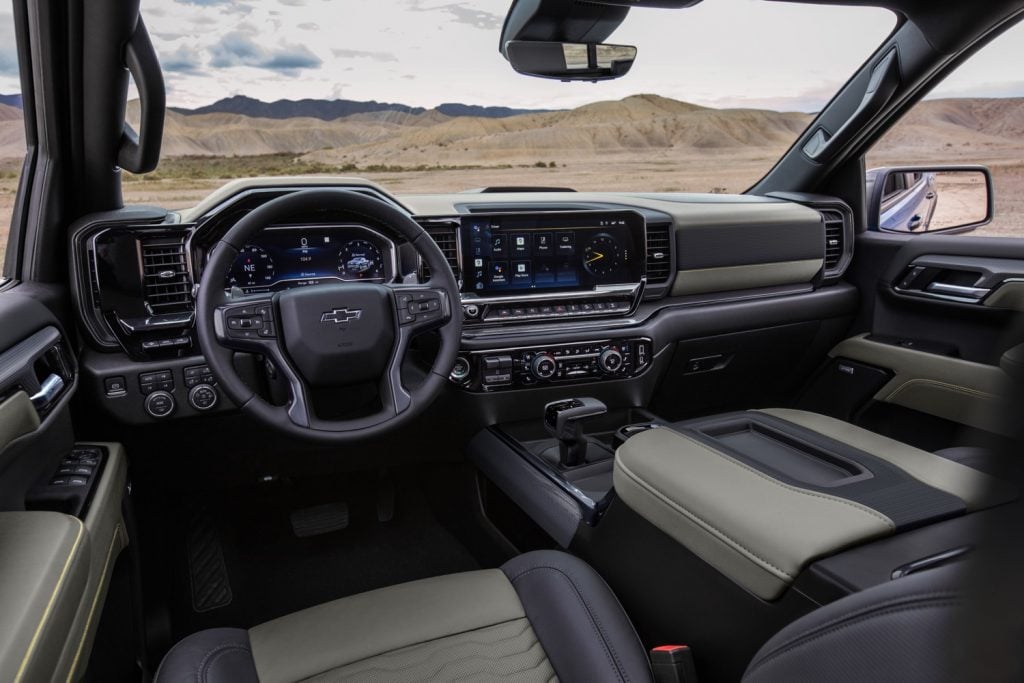 Interior
The cabin of the ZR2 features the fully redesigned interior of the refreshed Silverado 1500, and includes a 13.4-inch-diagonal color touchscreen with Android Auto and Apple CarPlay compatibility along with a new 12.3-inch-diagonal configurable digital instrument cluster. Built-in Google tech includes Google Assistant, Google Maps and Google Play right on the infotainment screen.
The interior of the 2022 Silverado 1500 ZR2 also features unique colors and materials that set it apart from the interiors of other models in the full-sized pickup truck lineup.
Place In Lineup
The Chevrolet Silverado 1500 ZR2 slots between the Chevrolet Colorado ZR2 and Chevrolet Silverado HD ZR2 as Chevrolet's full-size performance off-road offering. Meanwhile, it's positioned at the top of the Silverado 1500 trim lineup.
Competitors
The Silverado 1500 ZR2 indirectly competes against the Ford F-150 Raptor.
Price
The 2022 Chevrolet Silverado 1500 ZR2 boasted a starting price of $70,195 before options.
Production
Production of the 2022 Silverado 1500 ZR2 kicked off at the GM Fort Wayne Assembly facility in Indiana in the beginning of the 2022 calendar year.
Gallery
Chevrolet Silverado 1500 ZR2 Photos
Discussion
Discuss the Chevrolet Silverado 1500 ZR2 in our Chevrolet forum.
Silverado ZR2 News
1

Fixed readily without extra parts.

1

Optional extra without going full Bison.