Chevrolet Silverado MD (Medium-Duty)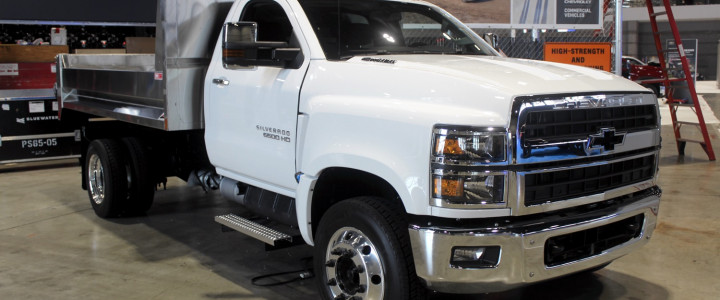 Chevrolet Silverado MD (Medium-Duty)
Chevrolet launched two conventional medium duty trucks as 2019 model year vehicles during the 2018 calendar year. The trucks slot in the Conventional Medium Duty Class 4 and Conventional Medium Duty Class 5 segments, thereby succeeding the Chevrolet Kodiak that was discontinued in 2009.
Notably, the Chevrolet Silverado MD pickup trucks utilize a platform that was jointly developed by Navistar and General Motors. The trucks are also built at the Navistar Plant in Springfield, Ohio.
Chevrolet Silverado MD Quick Facts

| | |
| --- | --- |
| Assembly Location | Navistar Plant, Springfield, Ohio |
| Body Style(s) | Regular Cab or Crew Can |
| Layout | Front-Engined, Longitudinal |
| Engine(s) | 6.6L Duramax V8 |
| Transmission(s) | 10-Speed Auto |
| Drive Wheels | Rear-Wheel-Drive, Four-Wheel-Drive |
| Availability | U.S.A., Canada, Mexico |
| Predecessor | Chevrolet Kodiak |
| Successor | – |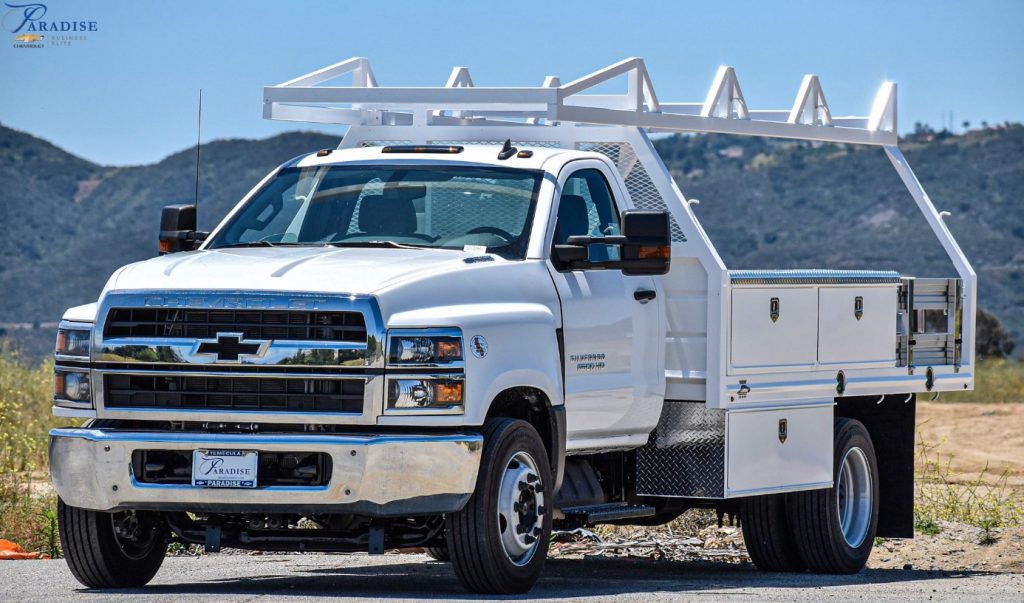 The Silverado 4500 and 5500 Medium Duty truck is offered as a conventional truck with a engine/hood-forward design and is available in the following cab and box configurations:
Regular Cab Dual Rear Wheel

2WD (CC56403)
4×4 (CK56403)

Crew Cab Dual Rear Wheel

2WD (CC56043)
4×4 (CK56043)
It's worth noting that conventional Medium Duty trucks serve as platforms for a wide variety of mostly commercial applications, such as traditional pickup trucks, emergency services, towing, dump truck, flatbed truck and cargo box truck. Some medium duty trucks are also used as a platform for school and commercial buses, and some of the strongest interest has come from the housing and highway construction, landscaping and utility industries.
As mentioned, the Silverado Medium duty platform was jointly developed by Navistar and General Motors. To clarify, the Silverado 4500, 5500, and 6500 do not ride on the T1 platform or K2 platform, which are utilized by third and fourth-generation Silverado 1500, 2500, and 3500 models, respectively.
So far, 2019 Silverado Medium Duty models and newer have been powered exclusively by the 6.6L Duramax L5P V8, which has been paired with a 10-speed automatic Allison transmission.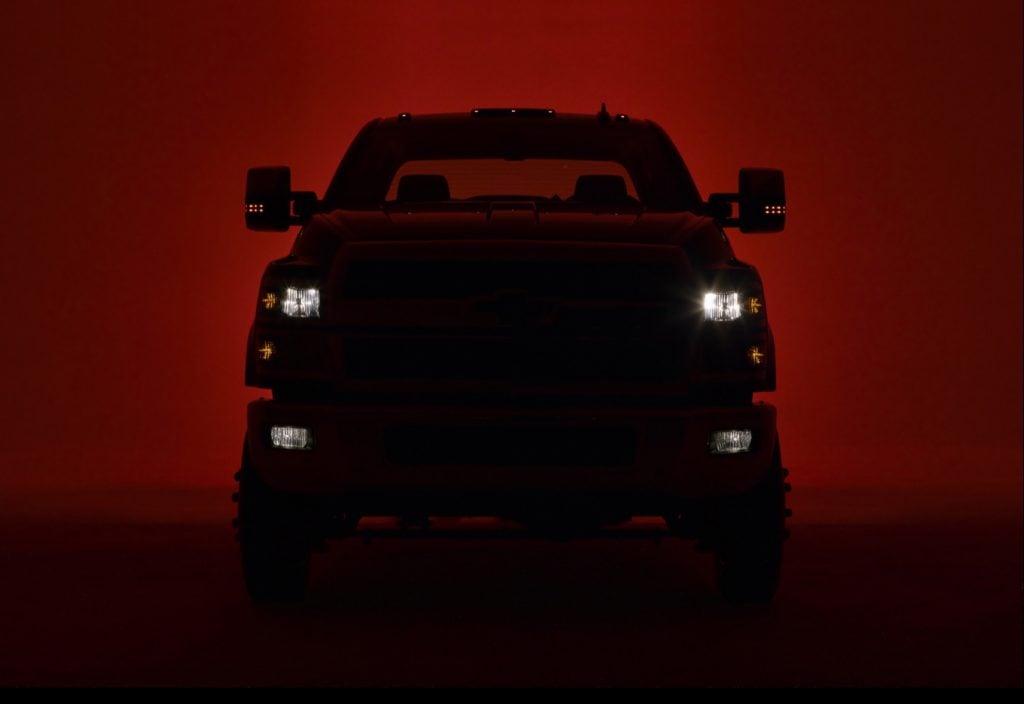 Future Silverado Medium Duty
General Motors recently announced plans to offer a new Medium Duty Chevy truck utilizing an all-electric powertrain, as GM Authority reported. In addition to this new all-electric model, The General is also planning to offer a hydrogen Medium Duty Chevy Truck that uses its HydroTec fuel cell technology.
Sales
See Chevrolet Silverado sales numbers for all markets, including the United States, Canada, and Middle East. To clarify, Chevy Silverado sales are comprised of light-duty, heavy-duty, and medium-duty variants.
Gallery
Chevrolet Silverado Medium Duty Pictures
Discussion
Discuss the Chevrolet Silverado Medium Duty in our Chevrolet forum.
Silverado Medium Duty News
0

Owners are advised to park affected vehicles away from structures.

2

2019 through 2021 model years affected.