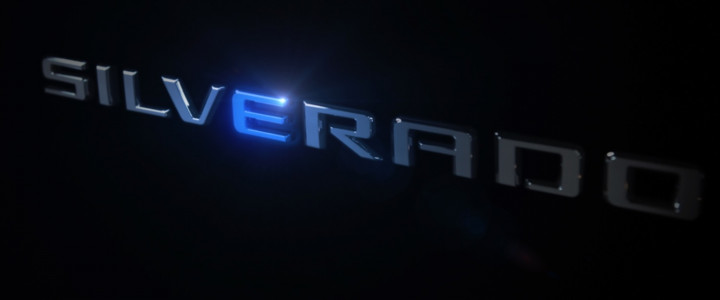 Chevrolet Silverado EV
The Silverado E is an upcoming electric pickup truck from General Motors' Chevrolet division. The model is being introduced as part of GM's electric vehicle push, which entails launching 30 new EV models globally by 2025.
Positioning
The Chevrolet Silverado E will ride on the BT1 platform shared with the GMC Hummer EV models – the GMC Hummer Pickup and GMC Hummer SUV. But unlike those models, the electric Silverado will place a focus on the vehicle being a pickup truck first, rather than high performance and off-road capability targeted by the GMC Hummer EV models. In fact, sources tell GM Authority that the product team is placing an increased emphasis on ensuring that the Silverado E can deliver the same capability as the internal combustion engined Silverado 1500, if not better. The Silverado E will be positioned for both work and personal use scenarios, as well as fleets for whom an EV makes sense. In other words, expect no compromises when it comes to space or capability.
Exterior
The Silverado E will have a very different appearance from the GMC Hummer EV pickup, with more traditional pickup truck styling and proportions, while evolving the Chevy design language. We hear that it will feature a similar set of thin, "squinty" headlights as the units seen on the 2019 and newer Silverado 1500 as well as on the refreshed 2022 Silverado 1500.
And unlike the GMC Hummer EV pickup, the electric Silverado will not offer removable roof panels. Instead, it will offer a large glass roof.
Additionally, we expect the Silverado E to feature less aggressive front and rear ends and bumper treatments when compared to the GMC Hummer models for optimized aerodynamics.
A big question is whether the electric truck will offer different cab sizes and boxes, or be offered exclusively in the four-door, Crew Cab body style with a Short Box. It's highly likely that Chevy will limit configurations upon launch, given that a greater amount of choices results in higher complexity, higher expenses and decreased profitability. That runs contrary to GM's strategy, which calls for the automaker turning a profit on its EVs out of the gate, rather than at some point in the future.
Another question is how the Silverado E will execute the rear window. The ICE models feature a sideways sliding rear window, while the aforementioned GMC Hummer EV pickup's entire rear window slides down.
We expect the Silverado E to feature the Multi-Flex tailgate, which offers six configurable positions, as well as the CornerStep rear bumper feature.
Platform
The Chevy Silverado E will ride on the GM BT1 platform shared with the GMC Hummer EV models – the GMC Hummer Pickup and GMC Hummer SUV.
Powertrain, Range, Charging
Powertrain, range and charging expectations:
Silverado E will use first-generation GM Ultium batteries and GM Ultium Drive motors
Single and dual motor models will be on tap, three motor option is possible
Range is being targeted at between 300 and just over 400 miles, depending on model and powertrain configuration
Unlike the GMC Hummer models, range will will be focused on capability, rather than performance
Charging: 400 volt DC fast charge
PowerHub: the ability to charger other vehicles and power a home
Chassis & Suspension
Chassis and suspension Silverado E expectations:
Independent front and rear suspension with coil springs
Adaptive Ride Control, a "lite" version of GM's coveted Magnetic Ride Control technology
Optional Adjustable Air Suspension to adjust ride height and ground clearance
Four-wheel steering
24-inch wheels
Unknowns:

Watts to Freedom mode for optimized acceleration speeds
Four wheel steering and Crab Walk modes
Interior
Per Chevy's no compromises approach for the Silverado E, we expect the following elements for the Silverado E:
Larger cab with more room, particularly in the rear seat
Different cockpit execution compared to GMC Hummer EV models, but similar technology, including a huge, horizontally-oriented infotainment screen with Google-based infotainment and 12.3-inch driver instrument panel
Optimized for more space compared to Hummer EV
Cameras galore, including the 15 camera views currently offered on the Silverado

More cameras could be optional, including underbody cameras

Glass roof (a first for any GM pickup), possibly using SPD-SmartGlass technology to optimize range by decreasing size of HVAC system
Capability
Given the heft of the batteries, the electric Silverado pickup will definitely weigh more than its ICE-powered counterpart. That will likely have a negative impact on payload and towing. As a result, Chevy engineers will need need to find a balance between battery/range as well as payload and towing capacities.
That said, the Silverado E should be very fast, given that it's an electric vehicle.
Pricing
Pricing is a big unknown about the Silverado E at this point. However, the electric truck should be priced at more levels than the GMC Hummer EV Pickup, which starts at $79,995 for the two-motor EV2 model with 250 miles of range and up to 625 horsepower and 7,400 pound-feet of torque and spans to $110,295 for the range-topping Edition 1 that's based on the EV3X model. The EV3X model features a three-motor setup and gets an estimated 329 miles of driving range and is rated at 1,000 horsepower and 11,500 pound-feet of torque.
We have heard various rumors about the starting price of the Silverado E, including that it will start at $35,000 or $60,000 range. For the sake of context, the 2022 Ford F-150 Lightning – Ford's upcoming electric pickup – will start at $39,974.
Branding
GM Authority has reason to believe that the electric Chevy Silverado pickup truck will be branded as Silverado E, not Silverado EV, Silverado electric or any other nameplate.
Launch Timeframe & Availability
GM will debut the Silverado E on January 5th, 2022 in conjunction with the Consumer Electronics Show (CES). General Motors was originally planning to reveal the pickup via an in-person event, but due to health concerns related to the COVID-19 pandemic and the associated Omicron variant, the automaker has decided to withdraw from an in-person appearance at CES and debut the vehicle digitally instead. Reservations will open in conjunction with the reveal, including for both fleet and consumer versions.
Production
Production of the Chevy Silverado E will kick off at the GM Factory Zero plant (previously known as Detroit-Hamtramck plant) in early 2023.